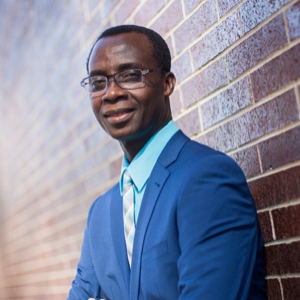 People / Isaac Otchere
Isaac Otchere
Professor, Finance
| | |
| --- | --- |
| Building: | Dunton Tower, Room 1712 |
| Degrees: | Bachelors Administration Accounting (University of Ghana), Masters Public Administration (Carleton University), Masters Management Studies Finance (Carleton University), PhD Finance (University of Tasmania) |
Biography
Dr. Isaac Otchere is a Professor of Finance, Sprott School of Business, a Resource Person for the African Economic Research Consortium (AERC), a Fellow of the Carnegie African Diaspora Program, serves on the editorial boards of many Finance, Economic, and International Business journals, and maintains his professional designation as a Chartered Accountant.
Dr. Otchere is an academic visionary with a passion for continual learning who frequently branches outside of his comfort zone to explore topical issues. Although an expert in finance, his research program consists of a diverse and ever-maturing range of topics, with an overarching construct of elucidating the moderating factors that affect corporate performance. In fact, much of his research is cutting edge and has significant policy and social implications. Dr. Otchere is not only one of the top researchers at Sprott with an extensive list of publications in high-ranking finance journals, numerous conference presentations, and a host of research awards, but he is also one of the most recognized and awarded professors in the Sprott School of Business for his teaching excellence and student mentoring. Moreover, he has been teaching around the world, gaining international exposure and bringing this wisdom and worldly acumen into his research and his teaching at Sprott.
With five main overlapping research spheres, Dr. Otchere has proven to be a leader in the field of finance. His research includes work on the effects of privatization on the performance and competitiveness of privatized firms and their competitors; research analyzing the relationship between political connections and corporate risk-taking behaviour of politically-connected firms and their non-connected rivals; research looking at the impact of foreign (cross-boarder) takeovers on the competitiveness of Canadian firms and on the national economy; the exploration into corporate board gender diversity and performance, focusing on the moderating role of culture in the board gender diversity-risk taking-performance nexus. Dr. Otchere's most recent research venture sees him collaborating with a fellow Sprott faculty member to examine the effects of Ontario's Salary Transparency Act, affectionately called the Sunshine List. Since the Act was put in place in 1996 by the Ontario Government, no systematic analysis has been done to see if the Salary Disclosure Act has achieved its objectives. Dr. Otchere and his colleague are investigating this, as well as the effects of publishing the names and salaries of employees on morale and productively of the named employees—cutting-edge research that will be the first to shed light on the impact and value of this infamous list.
ORCID: https://orcid.org/0000-0002-2588-9411