The Sprott School of Business has been delivering Carleton University's Master of Business Administration (MBA) program in Shanghai, in collaboration with the prestigious Glorious Sun School of Business and Management at Donghua University since 2005.
Carleton's MBA in Shanghai provides an opportunity for students living in Shanghai to complete a Master's degree from an internationally recognized Canadian business school in a executive format, while maintaining their jobs and regular daily life with minimal disruption.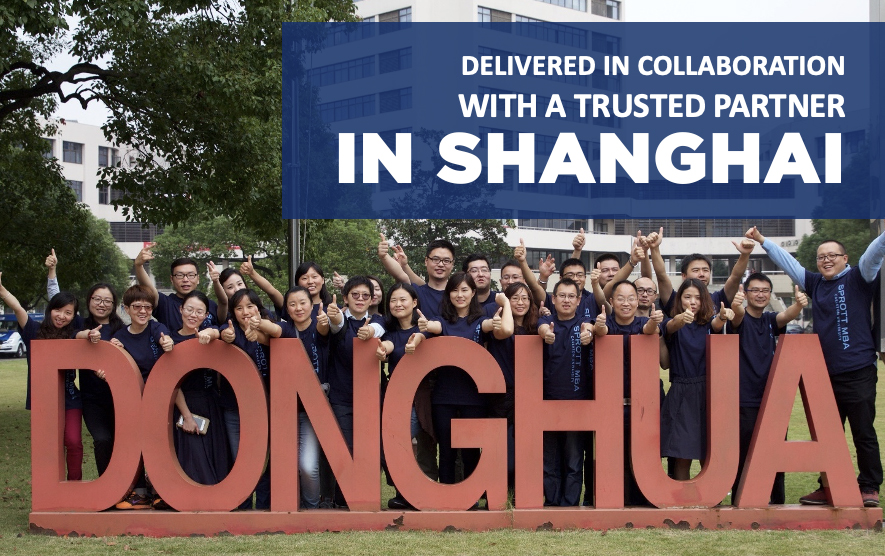 The MBA program in Shanghai is designed to provide advanced management knowledge and facilitate development of skills in all management disciplines including those required to analyze, think strategically, make sound business decisions and lead. The ideal candidate is an individual who plans to assume a leadership position with internationally competitive organizations.
Our award-winning faculty delivers a challenging program that showcases the latest management tools and best practices, combined with real-world solutions. Courses are focused and practical, taught by instructors with extensive industry experience who apply case studies, hands-on exercises as well as business media and tools.
"In my current role as Human Resources Business Partner, I am not only responsible for all aspect for Human Resources but also heavily involved in government relations. This gives me the opportunity to use my knowledge acquired through studying at Sprott."
QIAN Jing, MBA Shanghai 2016
Human Resources Business Partner & Officer Administrator, Norwegian Cruise Lines
MBA Shanghai Program Schedule
Lock-step program whereby admitted students take courses in a specified sequence with their cohort.
Typically, two MBA courses are delivered each month, over two intensive weekend sessions (Friday evening, all day Saturday, and all day Sunday).
Each cohort should be able to complete the program within 18 months. (Students who miss a course, or fail to achieve a B- or higher may be granted permission to take that course with the next cohort, but additional fees may be required.)
Admissions Requirements
Four-year Bachelor's degree with minimum "B" average
GMAT with a minimum score of 550 (all sections are reviewed and taken into consideration)
Two years of professional work experience
Proficiency in English (6.5 IELTS or 86 TOEFL or equivalent)
Application Requirements
Bachelor's Degree certificate (must be in the original language and include a certified translation if the certificate is not in English)
Transcripts (must be in the original language and include a certified translation if the transcript is not in English)
Two letters of recommendation
Statement of intent
Professional resume
Online Application Process
Complete the online application on the Graduate Admissions website. Only complete applications will be considered.
Applicants in China should submit their original documents to:
The International Cooperation Education Center
Room 525 Glorious Sun Building
Donghua University
1882 Yan'an Road West
Shanghai 200051
Applicants in Canada should submit their original documents to:
International Programs Officer
Sprott School of Business
824 Dunton Tower
Carleton University
1125 Colonel By Drive
Ottawa, Ontario K1S 5B6
Contact Us
Have a question? Contact us via email or WeChat.
mba-international@cunet.carleton.ca
WeChat: Wangyun827 OR Bonnie_Tau