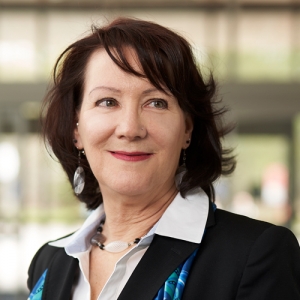 People / Diane Isabelle
Diane Isabelle
Associate Professor, International Business
| | |
| --- | --- |
| Building: | Dunton Tower, Room 1708 |
| Degrees: | Bachelors Engineering (École Polytechnique de Montréal), MBA (University of Manitoba), PhD Management (Carleton University) |
| Website: | https://dianeisabelle.com/ |
Biography
Dr. Diane A. Isabelle is an Associate Professor of International Business. An interdisciplinary individual, she has extensive professional experience in the private, government and academic sectors. She consults with Canadian government departments and private sector organizations on matters related to innovation and policy.
Prior to joining Sprott in 2011, Dr. Isabelle worked in several senior executive roles related to science, technology and industrial research (Industrial Research Assistance Program – IRAP) at the National Research Council of Canada (NRC), the Government of Canada's premier research and technology organization. She started her career as a project engineer for several multinational firms, including General Electric, Esso and Boeing Aerospace.
A bilingual interdisciplinary individual, Dr. Isabelle has taught in a broad range of disciplines: International Business and Entrepreneurship and Marketing. She has designed and taught Sprott entrepreneurship curriculum, using innovative technology-integrated pedagogy. She has been active in international education, teaching in Sprott's MBA programs in China and Colombia.
Professor Isabelle's work has been published in high-quality peer-reviewed journals and practitioner literatures.  She has also written several edited book chapters, and has presented her research at a number of top international scholarly conferences including the Academy of International Business conferences (AIB), International Society for Professional Innovation and Management (ISPIM), Administrative Sciences Association Canada (ASAC), International Schumpeter Society (ISS), European Group for Organizational Studies (EGOS) and Association of Management of Technology (IAMOT).  She has won awards for her research. She is a member of the editorial board of the Journal of Technoentrepreneurship and a reviewer for several others.
Dr. Isabelle's research focuses broadly on the areas of science, innovation and techno-entrepreneurship within a global context.  Her research is organized around the following four themes: 1) International entrepreneurship & ecosystems, 2) Internationalization (International New Ventures and SMEs), 3) Global collaborative research and Science, Technology and Innovation policy, and 4) Technology-integrated and international experiential learning in higher education.
ORCID: https://orcid.org/0000-0002-1833-1110