On June 19th, Carleton University approved this year's list of graduates! While celebrations have moved online this year, it gives us even more reason to celebrate all our amazing graduates of 2020. We've asked a few of our Great Grads this year to share their memories of Carleton and the Sprott community.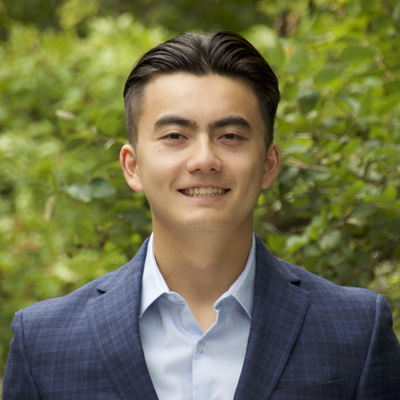 Jackson Harada-Poulter is a graduate of the Bachelor of International Business program. He spent his year abroad in Germany.
If you could choose one word to sum up your time at Sprott, what is it and why?
Informative – I learned a ton about myself during these four years and it was a fantastic experience!
What were your goals when you started at Sprott? Did you achieve them?
My main goal was to participate in some sort of international experience where I could travel outside of Canada and meet people from all over the world. Thankfully I was able to do this during my third year exchange and it was unforgettable!
What is your favourite Sprott memory?
At the risk of sounding like a cliché 'I spent a year abroad' student, theres a reason that every BIBer at Sprott chooses their year abroad as the highlight of their undergrad.
Being able to spend two semesters studying in Munich, Germany while also travelling across Europe and Asia left me with lifelong memories and friendships. If you've got the opportunity to do an exchange – take it!
What was your favourite course or professor?
I really enjoyed BUSI 3706 – International Business Negotiations with Professor José Rojas-Méndez. It was a really instructive course that taught useful professional skills while also succeeding in being a ton of fun. Also, José was an awesome professor to have as a lecturer – thank you José!
What was the most important lesson you learned during your time at Sprott?
Hofstede's 6 Cultural Dimensions
What will you miss the most?
The people. I had the pleasure of meeting and being around some amazing people during my four years at Sprott, both inside and outside class. While it's a shame that COVID-19 cut short our final year together, I had a great undergrad with everyone and I wish you all the best in your future endeavours!
What's next for you?
I'll be back at Carleton in the Fall working on a Master's program at the Norm Paterson School of International Affairs. After that, who knows?
Wednesday, June 24, 2020 in Alumni, Great Grads, Programs, Students
Share: Twitter, Facebook