On June 19th, Carleton University approved this year's list of graduates! While celebrations have moved online this year, it gives us even more reason to celebrate all our amazing graduates of 2020. We've asked a few of our Great Grads this year to share their memories of Carleton and the Sprott community.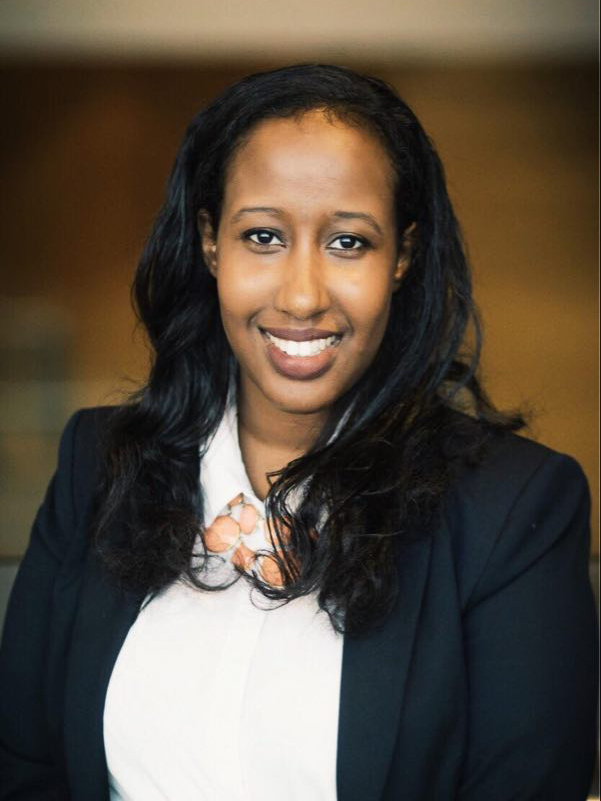 Hibo Osman is a graduate of the Bachelor of Commerce program with a concentration in Finance.
If you could choose one word to sum up your time at Sprott, what is it and why?
I would say empowering.
Throughout my university experience, the Sprott community has given me the opportunity to grow and be more confident. Sprott is really invested in student success in both a professional and academic capacity. I've really benefited from the various networking events that Sprott has hosted, and from the support the staff provide for you to succeed in finding your ideal career path. I've also had the chance to meet and learn from many professors that have not only encouraged and empowered me academically, but have become mentors and significant influences in my life.
What were your goals when you started at Sprott? Did you achieve them?
On my first day of Sprosh, we were told to sign a board with a goal we wanted to achieve by the end of our degree. My goal was to be more involved within the Sprott community. This was especially important to me as I had recently moved from Nairobi, Kenya to Ottawa and didn't know very many people.
I would like to think I did achieve my goal as I completed co-op work terms with the Department of National Defence as well as with Export Development Canada. I served as a Teaching Assistant, participated in different case competitions, was VP External Affairs for the Sprott Finance Student Association and was a proud Sprott Student Ambassador. Overall, I think that the one goal I made in first year paid off in many great memories, experiences and many meaningful connections.
What is your favourite Sprott memory?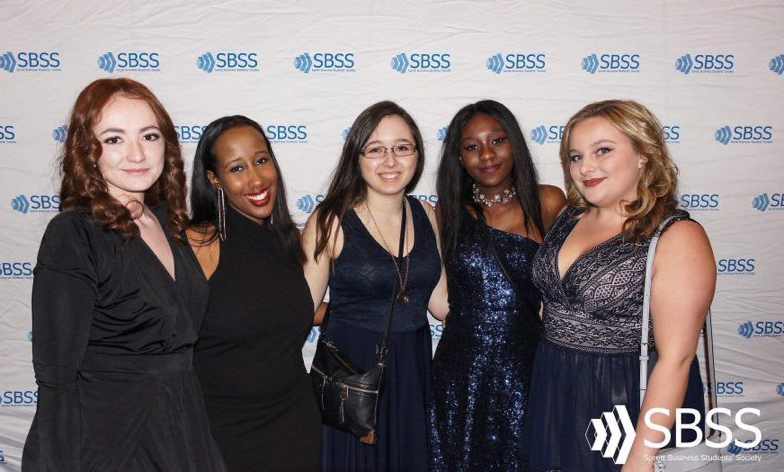 My favourite memory would be attending the end-of-year Sprott Galas. As students, we work extremely hard during the year to juggle our academic and professional priorities, and having that celebration at the end of the year was a really special moment. It was amazing to see the Sprott community come together and spend some quality time with my friends and classmates outside of the academic setting.
What was your favourite course or professor?
I'd say my favourite courses were the ones in the finance concentration, but the Derivatives course with professor Yuriy Zabolotnyuk stood out for me. As a finance student, the word "derivatives" brings a lot of fear and uncertainty since the course is relatively challenging, but Yuriy did a really good job at explaining the concepts. He would engage with his students and had a great sense of humour. His approachability and continued interest in student success made the course a lot easier and interesting!
What was the most important lesson you learned during your time at Sprott?
The most important lesson I learned at Sprott is try things that make you go out of your comfort zone. Going out of my comfort zone was uncomfortable in the beginning, but I found I highly benefited in the long run. I made connections and learned new things I otherwise would not have. I believe that I greatly benefited from taking advantage of opportunities I would have avoided in the past. I have taken this lesson to heart and will continue to do things that push me out of my comfort zone as a working professional and a person.
What will you miss the most?
I think I will definitely miss student life, especially the days I've spent studying with my friends in the Dunton Tower student lounge. Not only was this a location where you could study in peace, but also a social hub where I've met a lot of my closest friends. At some point, I felt like the student lounge had become my second home, especially when there were study snacks involved!
What's next for you?
I have accepted an offer with Export Development Canada as an Associate Underwriter with the International Trade Guarantee team. I am also a CFA Level 1 candidate and hope to pursue an MBA in the future.
Is there anything else you would like to share with the Sprott community?
My advice to current and prospective Sprott students would be to never give up or be afraid to seek help whenever you need it. Your professors are always there to support your academic endeavours, and the wonderful Career Coordinators at the Business Career Management Centre are there to help you find your career path (special shout-out to Katie for teaching me the "Superman" pose that helped me become more confident for every interview). Sprott has a wonderful community that looks out for their students, and as such, I am proud to call myself a Sprott Alumni!
Wednesday, June 24, 2020 in Alumni, Great Grads, Programs, Students
Share: Twitter, Facebook