On June 19th, Carleton University approved this year's list of graduates! While celebrations have moved online this year, it gives us even more reason to celebrate all our amazing graduates of 2020. We've asked a few of our Great Grads this year to share their memories of Carleton and the Sprott community.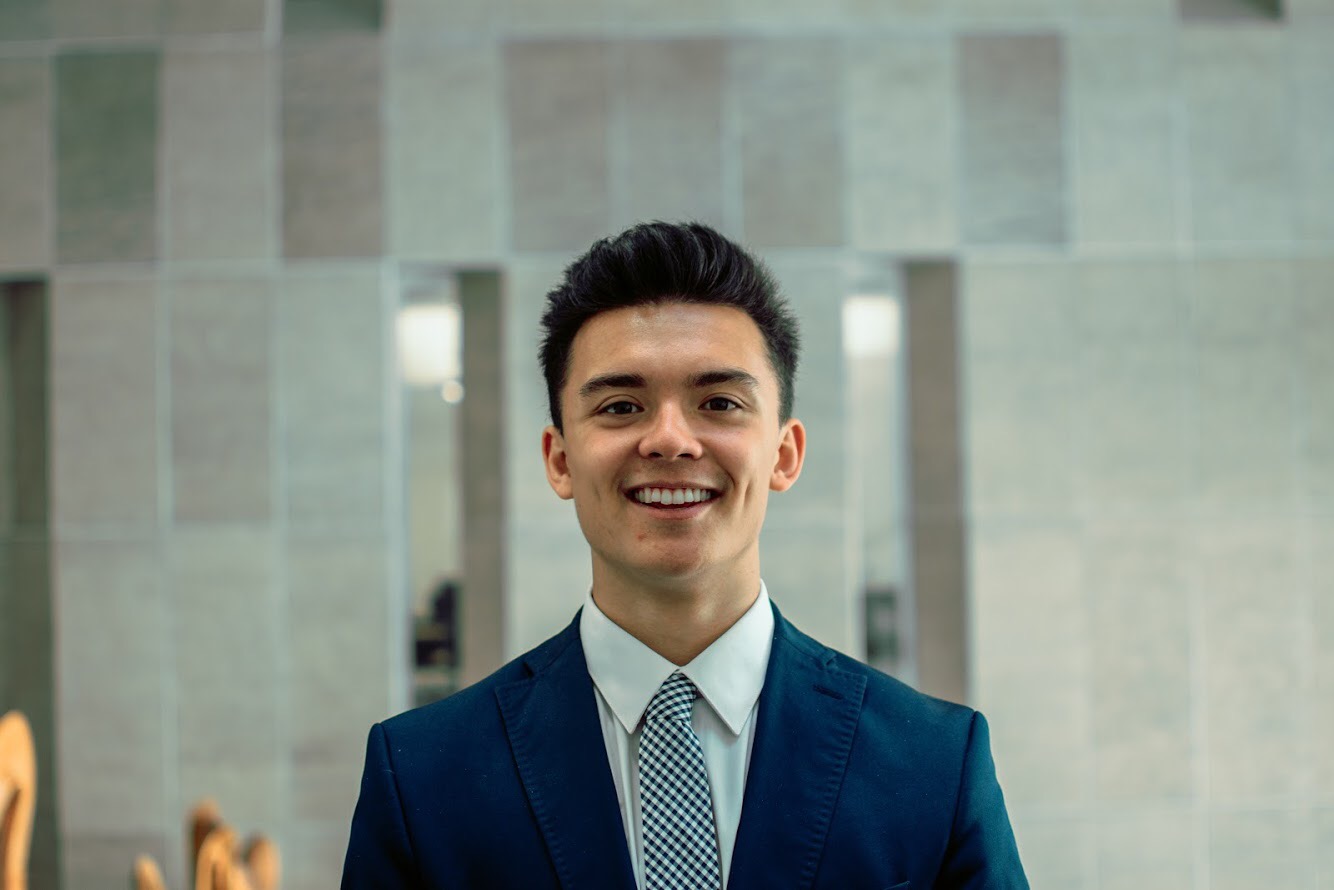 Harry Jay is graduating from the Bachelor of Commerce program with a double concentration in Finance and Marketing.
If you could choose one word to sum up your time at Sprott, what is it and why?
The word I would choose is Growth. On a personal level, the experiences, friends, and self-understanding that Sprott has enabled me to make has been tremendous. I know for a fact that I have made some lifelong memories at Sprott. From a professional perspective I walk away with close connections that span not only Canada, but the world. I feel nothing short of confident walking into interviews and the workplace because I know that the skills I've gained from Sprott are invaluable.
What were your goals when you started at Sprott? Did you achieve them?
My goal at Sprott was fairly singular and it was to make an impact. I can vividly remember back in first year writing down "make an impact" on the large canvas that circulates around during Sprott Fall Orientation. I wanted to make sure I left my mark and I would absolutely say I accomplished my goal.
What is your favourite Sprott memory?
JDC Central (JDCC) is one of Canada's largest undergraduate business competitions. It pits schools from across central and eastern Canada against one another across a wide variety of disciplines and was hands down my favourite memory from my time at Sprott. It offers all business students the opportunity to get involved and compete. I was on the sports team that earned a gold medal for Ultimate Frisbee back in 2017. In 2019 was fortunate enough to earn the coveted "Co-Captains of the Year" award alongside my close friend, Ty Murphy.
What really brought me the most pride, and the memory I will look back on with the most joy, would be celebrating with the rest of the JDCC Sprott delegation in 2019 every time a team had podiumed. We brought back a record-breaking number of trophies for Sprott that year and I am thrilled I was able to be one of the people at the helm of that team.
What was your favourite course or professor?
I actually have two favourites I'd like to highlight.
My first nod goes to Organizational Leadership (BUSI 4112) taught by the terrific Dr. Angela Dionisi. Considering myself to have been a leader during my time at Sprott, this was a great course for me to understand some of the trickier and more complex theories behind leadership to ultimately enable myself to grow into a more effective leader.
I would also be remiss if I did not shout out the teachings of former Professor Rob Riordan in his Business Case Analysis (BUSI 3800) class. Not only did I learn about the fundamentals of creative problem solving and public speaking, but the class was filled with many students who would grow to become my closest peers and inspirations.
What was the most important lesson you learned during your time at Sprott?
I think that being open was the most important lesson I learned at Sprott. For me, being open has two key interpretations.
Be open to learning. Not only in the classroom, but be open to learning about the people who sit beside you and the opportunities that surround you.
Be open to failure. There may be that class or topic that you struggle in and that's okay. Not only are there people and resources to offer a helping hand, but struggles also present fountain of knowledge and resilience for the next obstacle.
What will you miss the most?
As I was involved at the executive level of the Sprott Business Students' Society (SBSS), I was afforded the unique opportunity to travel across Canada to network and learn from other business student associations. Not only were the takeaways from these conferences critical in how I adapted to my own role, but I also formed some everlasting connections with students across the country.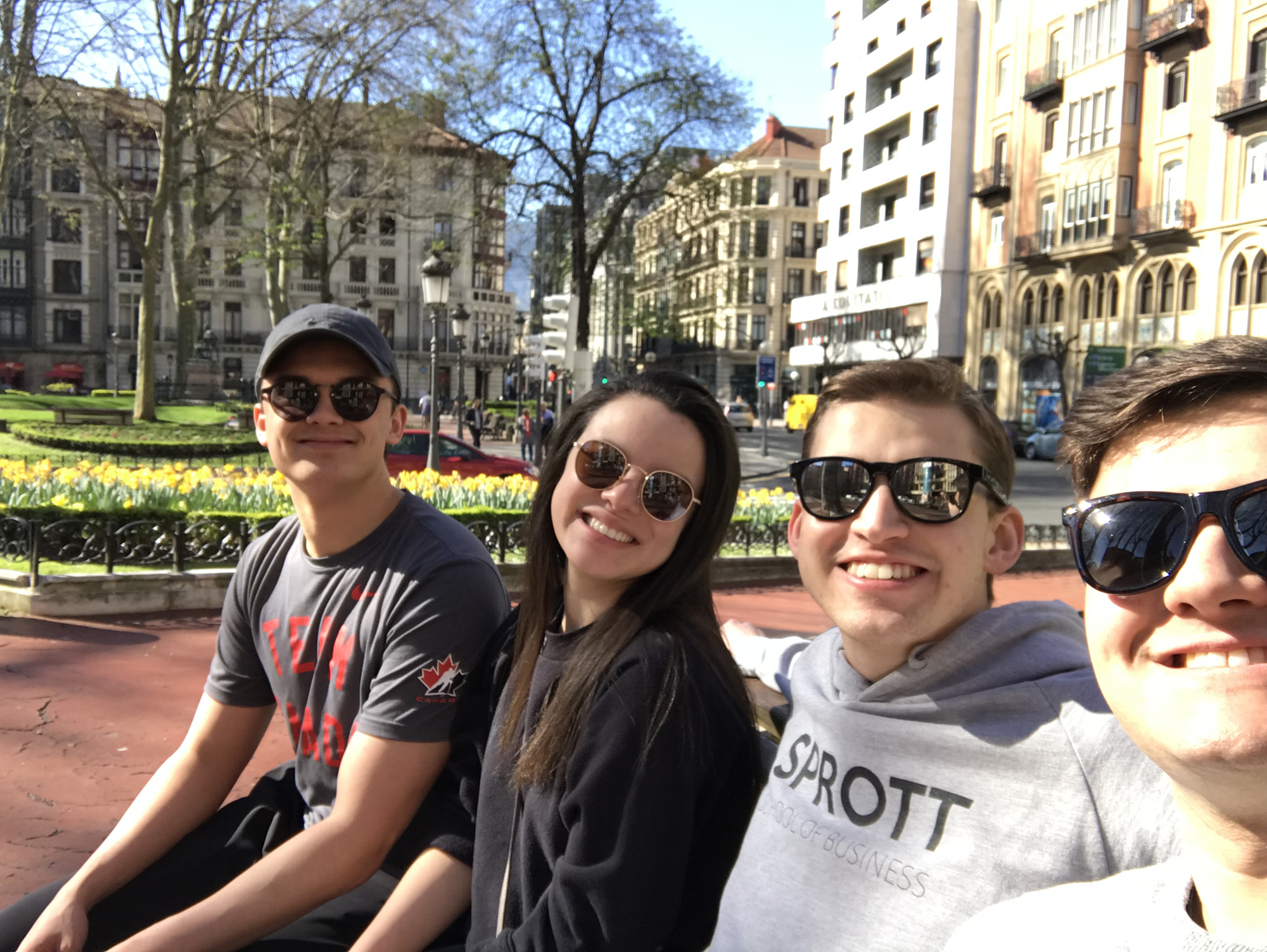 In addition to the national travel I did for conferences, I am also grateful to have had the opportunity to represent Sprott internationally at The University of Navarra International Case Competition (UNICC) in 2019.
What's next for you?
At the time of writing this I am working in the Client Services Division of Health Canada. However, in the Fall I will be embarking on a new journey as a Business Analyst at Avanade. I look forward to staying in touch with the Sprott community and plan to be an active alumnus.
Is there anything else you would like to share with the Sprott community?
While I'm sure some of what I wrote may sound cliché at points, I meant every word. I would not be the person or be in the position I am today without all the wonderful memories and experiences I have had at Sprott.
It's important for future Sprott graduates to understand that you must forge your own path and make your own experiences. Doing what makes you happy and doing so in the way you choose is vital in being able to look back on a fulfilling degree from the Sprott School of Business.
Monday, June 22, 2020 in Alumni, Great Grads, Programs, Students
Share: Twitter, Facebook