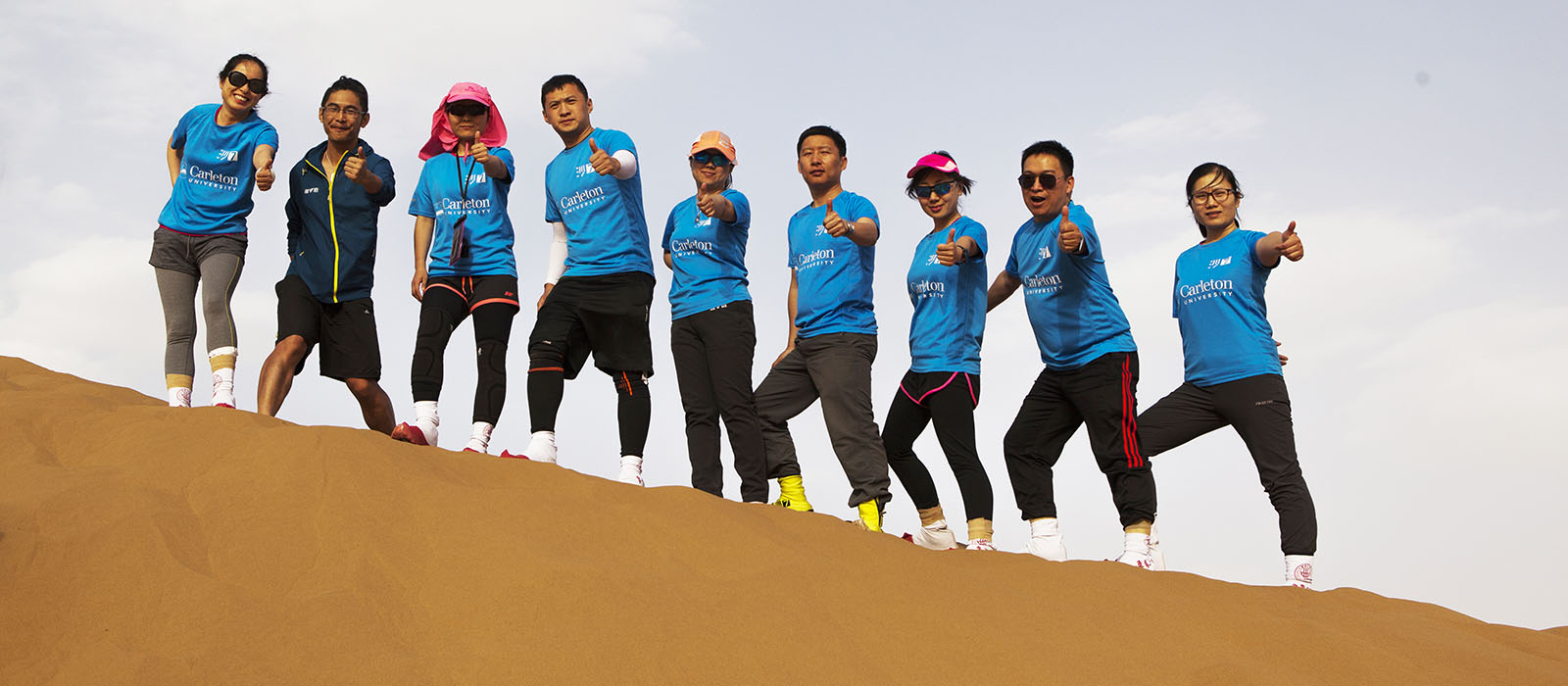 A team of students and alumni of the Sprott MBA program in Shanghai raced through Mongolia's Tengger Desert in the seventh annual Asia-Pacific Business Schools Desert Challenge. The gruelling three-day race covered a total of 70 km from April 29 to May 1, 2018.
Team captain Geo Zhuo organized the team, motivated by the opportunity to challenge himself, to strengthen the bonds between among his classmates and alumni, and to meet students in MBA programs around the world.
The  team tested themselves individually and as a team as they trekked through the extreme heat and dry conditions of the desert. The route was divided into three legs: the first day was 32 km, the second day was 27 km and the third day was 11 km.
Geo said none of the team members had ever faced the desert before and it was critical to arrive at each checkpoint and endpoint on time.
"Teamwork is very important in this kind of competition," said Geo. "Team and member tasks must be clear and executed. Good preparation of the facilities is also important."
The Sprott MBA launched in Shanghai in 2004. It is delivered in collaboration with the Glorious Sun School of Business and Management at Donghua University.
Friday, May 11, 2018 in News, Programs, Students
Share: Twitter, Facebook