As Jane Porter (BIB/07) recently went through her old boxes of photos, schoolwork and keepsakes, it became clear that the environment, sustainability and doing good in the world have always been key values for her.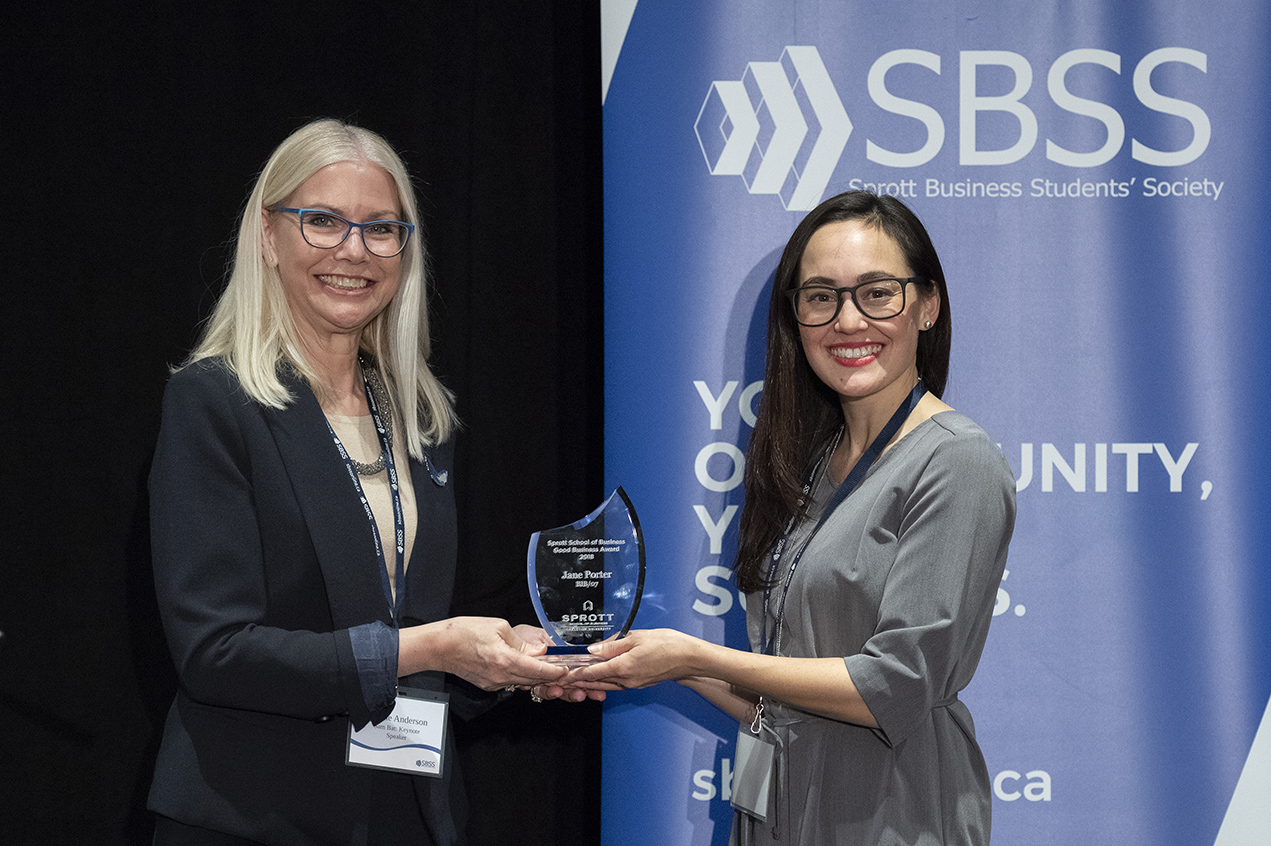 "Business has an impact. You should understand that business has consequences. Doing good business is trying to either minimize negative impacts, or more importantly, make a positive impact with your business."
For the past eight years, Jane, a graduate of Sprott's Bachelor of International Business program, has worked at Stratos, a sustainability management consulting firm that specializes in helping organizations recognize and act on environmental, socio-economic and governance risks and opportunities. In her role as a Senior Consultant, Jane works largely with the natural resource sector. Her work in sustainability aligns perfectly with the values and issues that were important to her throughout her childhood.
Jane's work doing good does not stop there. While completing her Masters in Corporate Environmental Management in Finland at the University of Jyväskylä, she worked as the Project and Global Connections Manager at Global Venture Lab, a university-based global social innovation platform. It was during her time in Finland that she first heard about the global Impact Hub network.
When Jane returned to Ottawa, she met with others who shared a vision of creating Hub Ottawa, a community and coworking space open to those who are working to create positive change for Ottawa and the world. Jane said some people told them they could not do it, but eight years later the Hub, now called Impact Hub Ottawa, continues to thrive with over 300 members.
A few years after launching the Hub, Jane and two of the other co-founders were chatting one evening about the future.
"We started talking about the rate of change," said Jane. "Are we doing good fast enough in terms of sustainability?"
This question led to the creation of the Future of Good Summit, an event that explores how to do good well in the 21st century with a focus on the UN Sustainable Development Goals.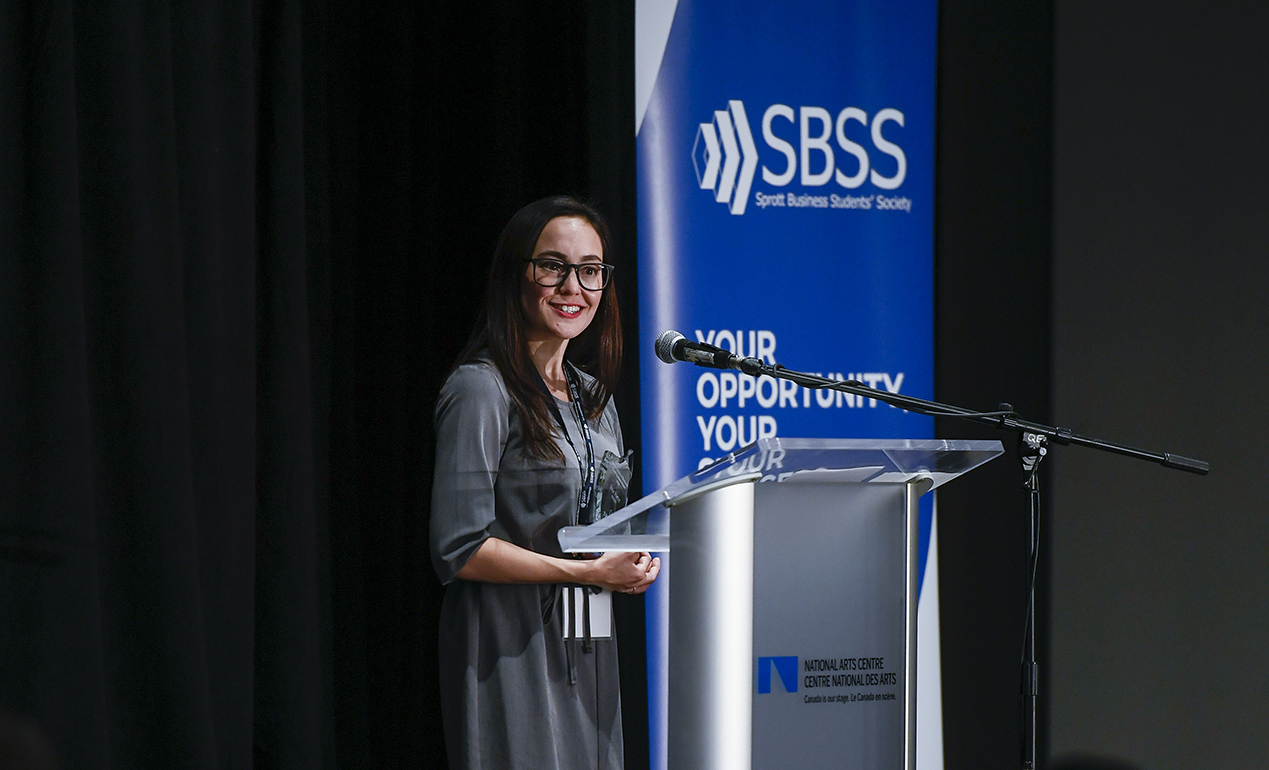 On November 26, Jane was presented with the Sprott School of Business Good Business Award at the annual Sprott Business Students' Society Business Banquet. The Good Business Award honours a Carleton graduate of a degree program in business who has made a positive impact in local, regional or global communities through their professional, voluntary or philanthropic endeavours.
"It's nice to be recognized and it reminds me to keep pushing forward and not get too comfortable," Jane shared.
She said most people inherently want to do good, but not everyone takes the necessary steps to get there. Jane's advice to students is, rather than sitting on an idea or waiting for an opportunity to appear, take action and learn the (sometimes boring) skills you need to achieve your vision.
"Doing good, especially right now is going to be hard. The world has changed – even since when I graduated. We're dealing with divisive societies where people who disagree don't know how to talk to each other. If we're going to do good, we need to put down those barriers and talk to people like they're people."
Friday, November 30, 2018 in Alumni, Good Business, News
Share: Twitter, Facebook