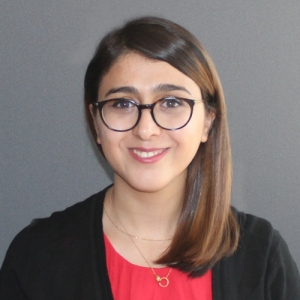 People / Samira Farivar
Samira Farivar
Assistant Professor, Information Systems
| | |
| --- | --- |
| Building: | Dunton Tower, Room 1714 |
| Degrees: | BSc Industrial Engineering (Sharif University of Technology), MSc Industrial Engineering (Amirkabir University of Technology), PhD Information Systems (McMaster University) |
Biography
Dr. Samira Farivar is Assistant Professor of Information Systems at the Sprott School of Business. Before joining Sprott, Dr. Farivar earned her BSc and MSc both in Industrial Engineering in Iran before accepting a full scholarship to the DeGroote School of Business at McMaster University (Hamilton, Ontario) for a PhD in Business Administration, Information Systems. Her research currently includes two main areas of research: The first area is online users' behaviours, namely decision-making in the context of social media platforms and social commerce. She is examining the factors that influence and/or bias users' behaviours, such as risk-taking propensity, the role of habit, as well as the influence of having a social identity on a social commerce website.  Further to this, Dr. Farivar is developing work in "influencer marketing"—people (or "micro-celebrities") who promote products via social media platforms and their impact on their followers.
Dr. Farivar second area of research focuses on big data analytics and operations management. In the former, she is examining the factors that companies should consider when integrating big data analytics in their operations. The latter looks at the supplier development program and its effectiveness in enhancing supply chain processes.
Dr. Farivar's research has been published in academic journals such as the International Journal of Production Economics; Information & Management; and Internet Research.
ORCID ID: https://orcid.org/0000-0002-0661-0569