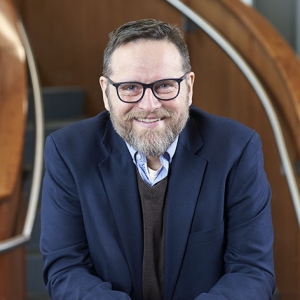 People / Andrew Webb
Andrew Webb
Assistant Professor, International Business
| | |
| --- | --- |
| Mobile: | 418-932-5389 |
| Building: | Dunton Tower, Room 1721 |
| Degrees: | BA Business Administration (Collège Militaire Royal de Saint-Jean), MA Public Administration (École Nationale d'Administration Publique), PhD International Management (Université Laval) |
Biography
Capt. (Ret.) Andrew Webb is a faculty member of Carleton University's Sprott School of Business and he academic director of Sprott's Project-Based Service Learning initiative.
Andrew holds a Ph.D in international management from Université Laval and a Master's degree in public administration fro l'École National de l'Administration Publique with a specialization in crisis management. His research focuses primarily on understanding international cross-sector social partnerships in the field of sport for development.
Crisis Management
Andrew has been involved in several crisis management situations. He had the responsibility of leading troops through several tense and life-threatening situations during two U.N. peace-keeping missions to Bosnia-Herzegovina. As a Pioneer platoon commander during the 1997 Red River flood, he coordinated the construction of a 1.5 km dyke that required approximately 800,000 sandbags to protect the residents of Scotia Street, Winnipeg. As a liaison officer during the 1998 ice storm, he helped coordinate the evacuation of of citizens towards temporary shelters as well as the deployment of security patrols in evacuated neighbourhoods in four boroughs on the South shore of Montreal.. During his tenure as director of l'Université Laval's experiential learning program, he coordinated the preparation and presentation of a strategic plan to open Canada's first civil security research and innovation centre (centerisc.com).
Project-Based Service Learning
Andrew is the academic director of the Project-based Service Learning initiative at the Sprott School of Business. Andrew brings his years of experience in experiential learning from his tenure at Laval University and aims to offer a learning environment that will be unparallel to anything offered in Canadian universities thus far. This forward-thinking learning approach not only better prepares students for the workforce but teaches skills and perspectives that will be needed to face tomorrow's challenges.
Research
Andrew Webb has been a member of the Sprott's International Business research faculty since 2017. His research is ever-growing in the International Business arena with contributions that are advancing our understanding of cross-sector social partnerships, namely in the field of sport for development. In addition, his forward-thinking focus on project-based and service learning is bringing an exciting new perspective to management education. With an intense passion for higher learning, teaching—and peace, Andrew is illuminating the value of sport in bringing about cooperation not only in business, but in society as well.
Andrew's research examines the relationship between corporations and nonprofit organizations. Andrew is particularly interested in why cross-sector social partnerships are established and maintained to tackle the world's grand challenges—even when the fundamental objectives of the various partners are completely different. His research uses actor-network theory and semiotics to examine these unique relationships. Andrew is focusing on the Special Olympics, as well as the nonprofit foundations of professional sports teams such as FC Barcelona's Barça Foundation, and the MLSE Launch Pad (Maple Leaf Sports and Entertainment Inc.), and their associated corporate sponsors. Moreover, he's taking a holistic approach to his research, including perspectives from the corporate sponsors, the nonprofits, as well as the athletes to triangulate the efficacies and obstacles of these alliances.
ORCHID ID: https://orcid.org/0000-0001-8042-963X