Amazon's Founder and former CEO, Jeff Bezos' maxim: "Relatively, we're still at 'day one' of the internet," could perhaps apply to Alex Ramirez's research program. You see, Alex, Associate Professor, Information Systems (IS), is riding the rollercoaster of the digital age, and he is sitting in the front row.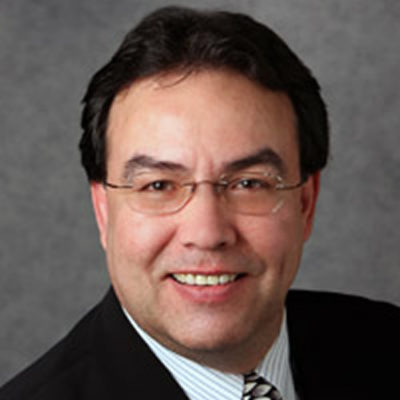 From his early start in nuclear physics, to his now futuristic world of Digital Twin (DT) and smart cities, Alex is at the leading-edge of technology research in business. But what's more, Alex is all about integrating all aspects of decision support systems to help maximize technology for the betterment of humanity.
One of the most important questions that businesses can ask today is: How do we integrate technology to improve our managerial decision-making processes so that we can maximize productivities and stay competitive?
Alex realized early in his career that by mobilizing knowledge in automated decision-making and data analyses, businesses can lower the burden and demand on human time—essentially allowing people to work to their full potential and allow machines (computers, artificial intelligence (AI), etc.) to do the so called dirty work of data processing and analysis.
Alex has been a leading expert in his field for decades, creating solutions to emerging technologies to support managerial decision-making. As such, Alex has witnessed the numerous iterations of technology used to help advance decision-making potential in business, from hypertext to his most recent work in DT.
"In simple terms, a DT is a digital virtual replica of a process, product, or service that allows analyses of data to monitor the processes, anticipate problems, prevent downtime, innovate, and simulate several what-if situations."
This emerging technology is essentially taking the Internet of Things to the next level. Creating a digital twin—of virtually anything from cars to buildings—allows for two-way communication between the "thing" and the virtual representation of that object. With integrating DT into a business infrastructure, organizations can stay ahead of the digital game by understanding all facets of business—from organizational efficiencies to consumer needs. What's more, it allows one to see into the future.
It's brilliant really—technology that uses AI and IS to be preemptive rather than reactive—the collaboration of data to create a synergistic approach to managing decisions. And, it is game-changing.
"Once you invest in IS, you can collect and analyze massive volumes of data that can better explain business and operational phenomena that we didn't understand in the past. Data is being taken to the next level of value."
Alex is very excited about his most recent project—one that will gain a lot of exposure at the national level and will most certainly be a game-changer.
Alex is working with a collaborative multidisciplinary team at Carleton University that is reimagining how we look at cities—the urban future—through the concept of DT. The team's project, funded by the Government of Canada's New Frontiers in Research Fund, is called: "Imagining Canada's Digital Twin."
Alex outlines that their goal is two-fold: First, to build an inclusive and multidisciplinary consortium comprised of academic, indigenous, not-for-profit, public, and private partners that represent local and regional networks. The second involves developing the DT prototype of the Montreal-Ottawa-Toronto corridor. The work involves creating digital versions of city features, then synchronize data connections between them in real-time. These smart cities can help reduce waste and improve efficiency for things such as energy use, essentially improving how we work and live.
Alex knows how ground-breaking this work is—it is machine intelligence and connectivity to the cloud that will allow for unprecedented potential for large-scale implementation of technology for companies in a variety of industries. Alex strongly believes that this work, and technology-based business innovation, is highly beneficial to the future of Canada—for business, economies, and society. Smart cities can create more inclusive and equitable societies by providing a platform where information is available to everyone, at the right time, in a useful way.
Alex would be the first to tell you that he continually reinvents himself—staying attune to the rapid changes of the digital age. He has always been passionate about technological innovation—the research, the application, and the pedagogy of this field.
In fact, it was a veer off his career path from nuclear physics that led him into the world of IS. A temporary gig in Mexico teaching math to administrators led him to study how to change the scope of education through computer education—this then led him to his wife, three children, a PhD in IS, and a permanent life in Canada.
And now, still riding the rollercoaster, Alex continues to find excitement in the speed of digital evolution, teaching future generations about the endless possibilities in information technologies in business innovation and about fostering collaboration and equality for society.
Tuesday, March 16, 2021 in News, Research, research previous
Share: Twitter, Facebook