Growing up, Chongo Bwalya (BCom/18) was not aware of the impacts of neglecting her mental health, and she is now working to eliminate cultural barriers for racialized communities so that they can prioritize their own mental health and wellness and avoid the challenges she faced.
Last year, Chongo launched Anona Wellness to "highlight the importance of mental health for racialized individuals and show how prioritizing one's wellbeing can help us achieve more in our lives."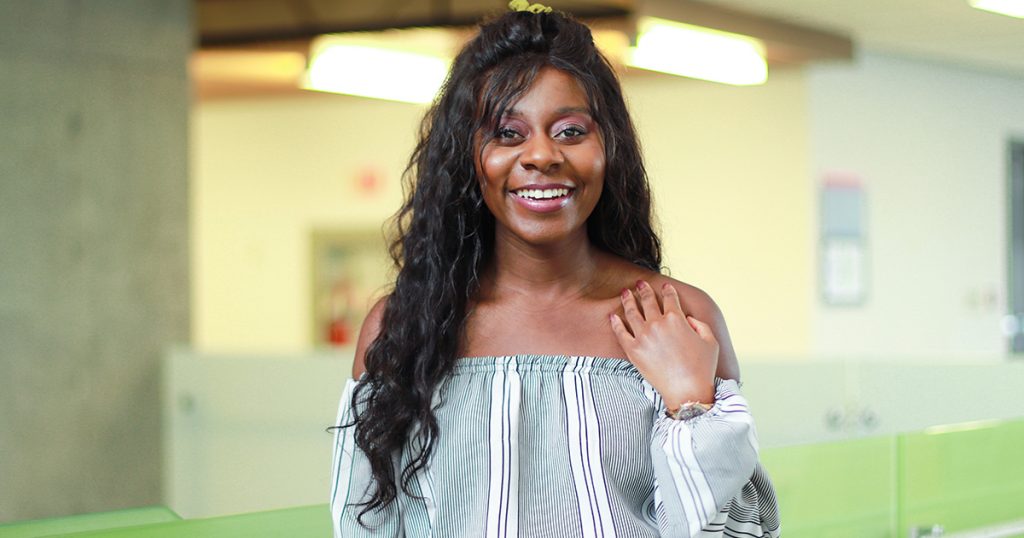 "I wanted to take wellness and turn it into something digestible for immigrants and people of colour."
Through events, educational resources and practical tools, the social enterprise helps individuals from racialized communities develop the skills needed to take care of their own mental health and prioritize their wellness.
Chongo moved with her family from Zambia to Canada when she was 5 years old. Being raised in an immigrant household, Chongo learned that the way to deal with difficulties and trauma was to work hard and push through the pain; vulnerability was considered a weakness. So, when she lost her mother to ALS at 16, Chongo buried her feelings and became razor-focused on her education – because that was the only way she knew how to cope.
She attended Carleton University's Sprott School of Business to study accounting and finance, and began chasing her dream of one day becoming a CEO. She excelled in her education, became involved in the student community, and represented Sprott in international case competitions. Her confidence soared.
"What I loved about being at Sprott was that they really encouraged all their students to be all that they could be, and they were willing to invest as much into me as I was into the program."
Chongo also began practicing yoga and embarked on a journey of self care and healing, although it would take some time before she realized it.
Chongo graduated from Sprott's Bachelor of Commerce program in 2018, receiving the University Medal for highest standing in her class. She joined Deloitte as a risk consultant and worked tirelessly to succeed in her new role. Yet, despite the great opportunity, she constantly felt as if something was missing in her life.
And, because Chongo had never properly learned how to manage mental health struggles, she eventually burned out at work, due to her drive to succeed and the hours she was putting in.
"I had to take a month off of work, due to what I had been doing to succeed there, so when I came back I knew something had to change," she said.
During this time, Chongo continued practicing yoga and slowly began to notice that she was only one of a few racialized individuals at her studio – a studio that had over 100 regular members. Given how much yoga had helped her on her healing journey, she was surprised to discover this.
Reflecting on her upbringing, she realized that this wasn't just an issue of underrepresentation. There were also cultural barriers preventing racialized individuals from recognizing and prioritizing mental health.
"In many cases, racialized individuals are taught to remain resilient through challenging times," she said. "And are often encouraged to turn to religion as a coping tool and discouraged from trying other wellness tools such as therapy."
"This is the piece we weren't getting at. I wanted to address these barriers."
At the end of 2019, she decided to make a change to focus on this issue. She left Deloitte and joined Innovation, Science and Economic Development Canada as an auditor, which would provide the balance she needed to pursue her goals. And, in January 2020, she launched Anona Wellness.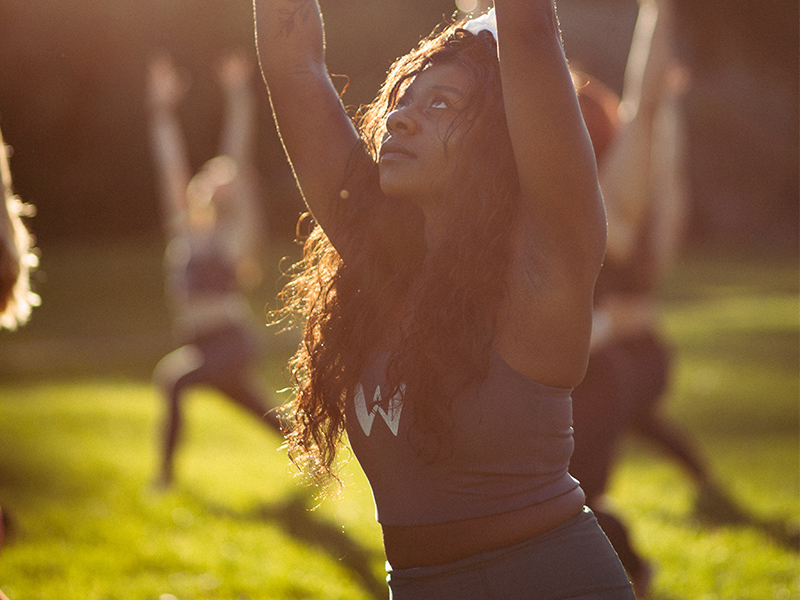 Since establishing Anona Wellness, Chongo has launched a podcast – called Culture Meets Wellness – that has featured over 30 racialized speakers and gained over 1000 listens. In August 2020, she hosted a two-day virtual conference that featured 20 Black speakers from seven industries and empowered 130 racialized individuals to understand the link between mental wellbeing and sustainable success. Around that time, Chongo also joined the board of Warrior Yoga Network – a non-profit organization that strives towards reducing barriers facing people in practicing yoga.
"Through my work I want people to see that there are tools to cope with any mental health or wellness challenges they may be facing," she said. "You don't have to push your feelings aside if you aren't okay."
"I'm big on preventing before having to treat."
Now, going forward, she has a few goals on her list to pursue next.
Firstly, she wants to create a digital platform which will not only educate people on, and show them, all the wellness services available, but also show them how they can fit wellness into their lives without making drastic changes.
"I want people to be educated but also to be able to do something with that education in a way that fits into their lives."
She also wants to starting working with schools to show children the value and importance of mental health in all facets of their lives. And, down the line she also hopes to get into angel investing so that she can support various services which exist for minority communities but are struggling to find funding.
Now as she sets out to pursue her future goals, while strengthening her organization and continuing to excel at her job, she credits her time at Sprott for helping make it all possible.
"Every single thing that I've been able to do in my career, there's always this backbone of the fact that going to Sprott gave me a lot of confidence that I needed to realize what I could actually do for society."