Through co-operative education, Bachelor of Commerce (BCom) students at Carleton University's Sprott School of Business are getting the opportunity to learn and make an impact in companies within one of North America's leading technology hubs: Kanata North.
Situated in Ottawa's west end, Kanata North is Canada's largest technology park with over 540 companies located there. Kanata North has long been recognized as a hotbed of technological innovation.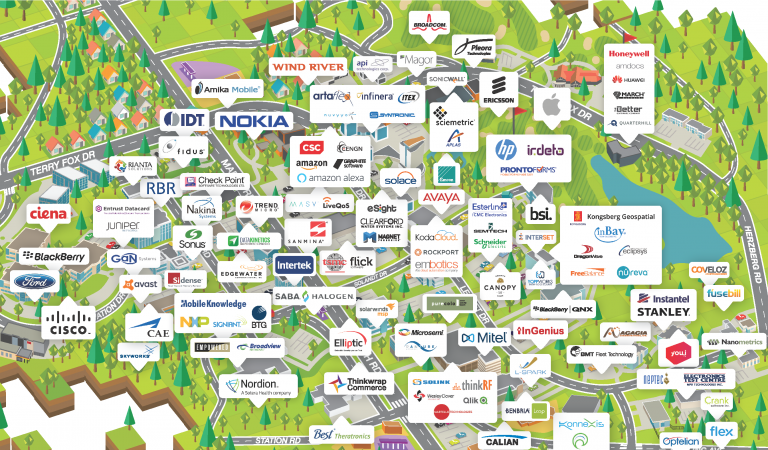 Aditi Mohan is a third-year BCom student currently completing a co-op placement with Ericsson.
"Being at such a company is very adventurous and very rewarding," said Aditi. "You get to learn new things every single day. I don't think there's a day where I don't scratch my head and think, 'what's this?' That's been very fulfilling and motivating."
In addition to exposure to the game-changing technology that is being developed in Kanata North, these co-op experiences give Sprott students the opportunity to connect their knowledge to practical execution and develop their skillset, while making a meaningful contribution to the company.
"I find that the skills that I have learned through my classes – through presentations, teamwork activities etc. – are very applicable in my job," said Julia Boria, a fourth-year BCom co-op student at Nokia. "I'm currently taking a course, marketing management, and I'm learning about the software and marketing techniques that I'm physically using in my job."
"I'm definitely seeing the overlap between what I'm learning in school and what I'm actually doing in my job – and I'm very thankful to have that experience."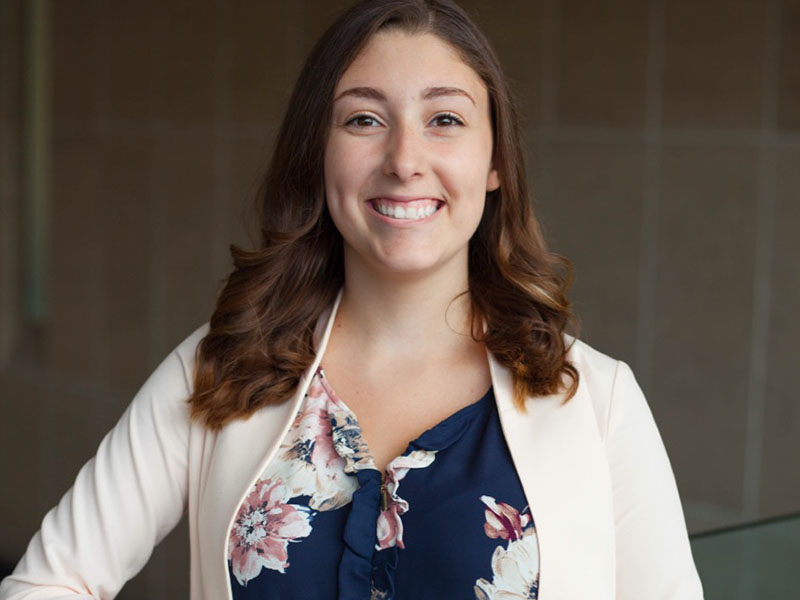 Aditi added that it "feels great" every time she hears something at work and her mind goes 'oh I know this', or 'I learned this in class' – which happens quite often.
Julia started working at Nokia as a marketing co-op student last May, worked full-time through the summer, is working part-time through the school year, and will be returning full-time this summer. She works on the enterprise marketing team, assisting with a wide range of tasks such as internal communications, data analysis, social media, sales management, lead generation and product launches.
"My skill variety has become very wide because of this and I've learned an immense amount at this job so far," she said. "And I find that in my role as a co-op student, the work I am contributing is actually really meaningful."
"They're not just giving me menial tasks. They're giving me concrete real-life experiences and work that I'm actually able to apply and help someone with."
Aditi, on the other hand, joined Ericsson last May for a 16-month, full-time co-op placement as a project management intern.
"This year they decided to hire two such interns, as opposed to just one, which is pretty good because they realize that students can handle a bit more," she said. "It's a new thing for them to hire business students."
Aditi works with project managers, who are building technical appliances for Ericsson's networks, placing purchase orders, working with external suppliers, coordinating with offices in other countries, and handing the recording, tracking and reporting of the financial aspects of these projects.
"I play a crucial part and it's a great experience."
Their experience in Kanata North has also allowed Julia and Aditi to learn lessons beyond work skills which they will carry with them through their placements and beyond.
"Adaptability is a huge lesson I have learned," Julia said. "Because when something unexpected comes up you have to be able to not react emotionally and just react professionally and stay calm. And then be able to communicate effectively."
"Because of this work I now also have a lot more confidence in talking to people and initiating conversations," Aditi added. "I used to be very intimidated before. I'm able to communicate and understand better. My technical and time management skills have improved. Altogether, it's helping me grow as a person."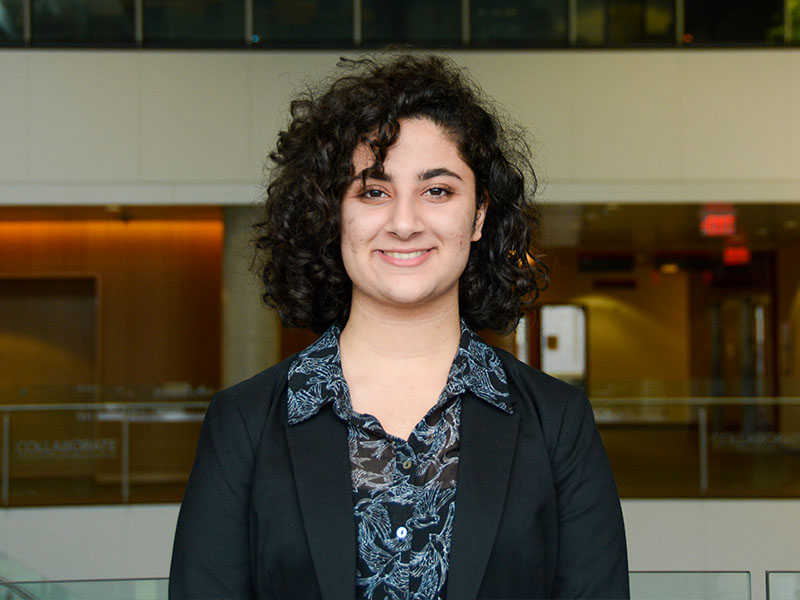 And, finally, their experience has got them thinking about what they want their next steps to be.
Julia is aiming to get a master's degree, followed by a PhD, and eventually wants to become a professor conducting research on organizational behaviour. Working at Nokia has helped shape her views on, and reinforced her desire to learn more about, this area.
"It's great for me to observe not only how I work and the projects that I get my hands on, but it's interesting to see how such a global company can still interact," she said. "I'm really interested in the people aspect of things."
"It also had an impact on my studies because it reaffirmed how much I love the program I'm in and that I made the right choice going into it."
While for Aditi it sparked a desire to continue working for a tech company after getting her MBA.
"I now see myself working at a tech company in the future as well," she said. "It's a very dynamic environment. It's innovation, innovation, innovation – there's always something new coming up, and that's very exciting."
The Sprott School of Business is actively developing new relationships in Kanata North and dean Dana Brown recently joined the board for the Kanata North Business Association – both paving the way to expand opportunities for work-integrated learning, entrepreneurship and innovation, as well as executive education, in Canada's technology sector.