George Addair is quoted as saying, "Everything you've ever wanted is sitting on the other side of fear." And, Maryam Firoozi did not let fear stop her from pursuing her dreams—on the other side of the world.
Born and raised in Iran, Firoozi had lofty ambitions and made great academic achievements early on. She ranked in the top one per cent on Iran's National University Entrance Exam and subsequently earned a bachelor's, then a master's degree in Accounting with high distinction. Firoozi worked her way up the ladder from entry-level corporate accounting in the financial industry to more sophisticated financial reporting for CFOs and boards of directors. She became highly proficient at preparing, reading, and analyzing financial reports, and after some time, became quite interested in how the information on financial reports was being used. She was lured into academia, wanting to learn more about corporate governance and how senior executives and board directors used these reports to direct the company's corporate decisions.
Firoozi knew she wanted to branch outside of her home country; to experience a different culture and further her knowledge in accounting beyond Iran. She looked to North America and was accepted into Concordia University's PhD in Business Administration (Accountancy). She had made it to the other side of the world, excited at the opportunities presented to her, and an arsenal of knowledge and experience under her belt. It is a testament to Firoozi's intelligence, strength of character, and her fearlessness to venture out into the world and immerse in a new culture, a new language, and new beginnings—and do it with her level of success.
"I've always been encouraged by my family to pursue higher learning and this quote by a famous tenth-century Persian poet sums it up nicely for me, 'Rest not a moment from learning.'"
Diving into the world of academia was easy for Firoozi and as her research ideas develop, she is creating a very relevant and leading-edge research program. Her program is multidisciplinary and multifaceted, with research connecting accounting with management studies and information technology. She has many active projects in the areas of corporate governance, financial reporting quality, disclosure on social media, and looks forward to delving into research around corporate social responsibility disclosure.
A dedication to equality and diversity
Firoozi recognizes that women are a vital part of society and has dedicated her research program to include work that may help shift societal archetypes and better support women in business. She is working under the theory that women represent half of the population, so they need to be present in all parts of the society, including corporate governance.
Yet, according to extensive research, women are still grossly underrepresented in executive positions around the world. Statistics Canada reports women accounted for only 19.4 per cent of corporate directors in 2016, even with an ever-growing emergence of data that concludes businesses do better—in all areas—with diverse female talents represented on the board. In 2014, the Ontario government took an "important step by being the first jurisdiction to champion new 'comply or explain' securities law rule amendments to encourage greater representation of women on boards and in executive officer positions."
Firoozi is highly interested in understanding the implications of this policy since its inception five years ago and is looking at it from both sides. Her research is examining outcomes five-years pre- and five years post-policy – what are companies doing to encourage more female representation? Firoozi is delving deeper into understanding the changes of pre- and post-policy women leaders – what unique qualities do they bring to the board? She is looking beyond just how women influence corporate profitability, but how women on boards improve all aspects of the business and society.
Accounting in the 21st century
Firoozi is exploring a very exciting and novel area in accounting research; examining the influence of social media on investor and corporate communication.
"Social media websites are a new channel of communication for managers to communicate to their shareholders and customers, so it's important that they do it effectively."
Before the advent of social media, managers were using very formal means of communication, such as conference calls or letters to shareholders. Social media provides a less formal way of communicating, and as well, speaks to a broader audience of stakeholders, including customers, investors, even potential investors. Firoozi is interested in discovering if and how CEOs are changing the way they communicate to their stakeholders via social media, specifically personal social media accounts. (Are they saying different things? Are they behaving differently?) Moreover, she is interested in the cost/benefit analysis of CEOs using social media to communicate to determine if it can help or hinder their reputation and the firm's value.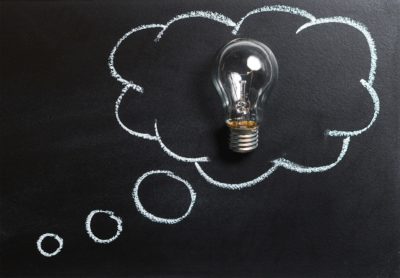 From across the globe to pursue her dreams of higher learning, Firoozi continues to prove her potency here in Canada as she brings her wisdom and ardour to business research…and will "rest not a moment from learning."
Tuesday, January 7, 2020 in News, Research, research previous
Share: Twitter, Facebook