In light of the difficult waters facing businesses and non-profit organizations as a result of COVID-19, Carleton University's Sprott School of Business has launched the Crisis Management and Recovery (CMR) initiative to help them chart their way through and recover on the other side.
Right now, these organizations are confronting what might be their most significant challenge to date. From health concerns and emergency measures, to an economic downturn and shifting consumer priorities – this new normal has left organizations struggling. And, as was learnt from the high rate of business failures across Canada following the 2003-2004 SARS epidemic, organizations will still need help in the post-pandemic world.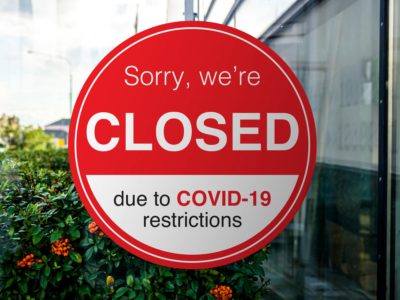 "Businesses are experiencing a structural blow unlike anything we have seen in our lifetime," Howard Nemiroff, Associate Dean of Undergraduate Studies at Sprott, says. "How does a business today remain afloat and viable? How does a business look to the future, and attempt to chart a course in waters that it has never navigated before?"
"In providing students to the community, trained specifically in crisis management, we can help businesses find those answers that make the most sense for them."
Any small or medium-sized business or non-profit can reach out to Sprott and a team will be tailormade for them based on their needs and what their goals are.
"Some organizations might also take this as an opportunity to not only recover from the current situation but also to transition to something different; to translate their operations or the way that they function," says Andrew Webb, the academic director of  Sprott's project-based learning enterprise and advisor to the student consulting teams. "Perhaps an organization will look to this and say: 'hey, you know what, we've talked about this for a long time so let's take this opportunity to become more inclusive, for example'.
"We can help them."
These teams will have trained students from Sprott's undergraduate and MBA programs – under the supervision of experienced faculty – working with the organizations to manage through their current needs and then will help formulate a plan to help them recover and come out strong. There is no charge to business and organizations for these services.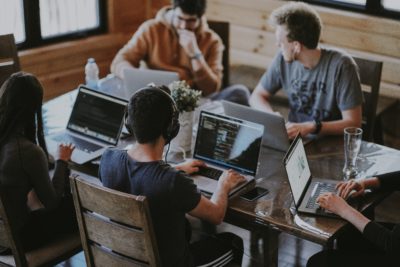 "In my experience students who work in experiential learning situations, can bring a quite a lot of insight to businesses and non-profit organizations. Students have a lot of good ideas and they have a lot of energy," Andrew added. "When they get on a project, they give it a real go."
The students taking part in this initiative will have earned a certificate in crisis management and recovery prior to engaging with clients. This certificate will ensure that the teams have all the knowledge and tools they need to provide the best service possible, while also providing students with the skills they need to succeed in a changing job market.
"For the certificate we will be looking at crisis management concepts, tools and techniques including areas such as human resources, communications, operations, polices, finance, and risk management," Rodney Nelson, an instructor at Sprott who will be leading the training for CMR, says. "The certificate will help understand concepts and practical applications of business continuity during this COVID-19 time and give tools on how to prepare for business resumption."
With all the difficulties facing communities in this time, this initiative will do what the Carleton community does best – support and serve.
"During a time of need, if we have been true to our mission, we are given an opportunity to give to our local community," Howard added. "To be able to help heal and grow, to find new opportunities – it is our ultimate responsibility to the community who supports us."
[Note: Further details on this initiative – for organizations needing services and students interested in taking part – can be found on Sprott School of Business' website at https://sprott.carleton.ca/cmr/.]
Monday, April 20, 2020 in News, Teaching
Share: Twitter, Facebook