Michael Cleyn, BCom/11, remembers feeling scared on Friday mornings when he walked into his organizational leadership class taught by professor Troy Anderson. His nerves stemmed from the fact that during each class a student was selected at random to do a presentation on the spot. In time, he embraced being pushed outside of his comfort zone. Michael not only became a confident public speaker, but he went on to work in Spain, at Shopify in its early days, and now as an entrepreneur in Germany.
Michael was drawn to study business because of the various possibilities of what he could do with a business degree. At Sprott, he concentrated in management and has enjoyed exploring and working in different areas of business. He worked at Agriculture Canada throughout university, but after graduation Michael decided to change directions and move to Spain to teach English.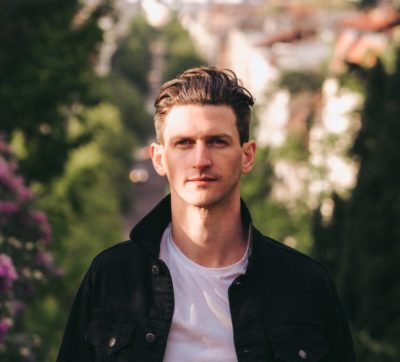 After a year abroad, he returned to Ottawa and took a creative approach when applying for jobs. Instead of the regular two-page resume, Michael began submitting slideshow and video resumes. A video resume landed him a job at Shopify in 2013, when there were only 100 employees. He later moved to Toronto to start a recruiting team there and then shifted to the marketing side of the business after its workforce had grown tenfold.
"At Sprott, I had the ability to become a T-shaped business person—meaning you go deep in one thing, but you gain all these other skill sets like finance, accounting and so on," shared Michael. "I felt like a generalist coming out of the management concentration, which can be scary, but I really like being in an ambiguous environment and so it prepared me perfectly for a job at Shopify."
After a year and a half in marketing, Michael pivoted into a chief of staff role and was responsible for an acquisition Shopify made in 2016 of a company in Europe. Someone needed to move to Europe to help integrate the company and Michael jumped at the opportunity. He moved to Berlin in 2017 with Shopify for a year.
As his time in Berlin came to an end, he started thinking about what life would be like back in Toronto. He pondered what he would want to do if his next career step wasn't with Shopify. From a young age, music had always been one of Michael's passions and the idea of pursing music would not leave his mind.
"I thought about that for a few months," said Michael. "I really enjoyed working at Shopify and all my good friends were there, so it was like leaving a family. But I decided that I would regret not doing music if I didn't take the chance to do it now."
And so, Michael decided to leave Shopify and stay in Germany to focus on his music.
Working as an entrepreneur for the past year, Michael said he's come to realize how long it takes to build something from scratch. With his vision, goals, and to-do lists in place, he's built a daily structure that works for him as he grows his music presence.
"I'm a solo artist. I perform with people on stage, but my brand image is as a solo artist under the name Charles Cleyn," said Michael. "I'm in the pop and contemporary genre that you would hear on a new music Friday playlist or a summer tunes playlist. Part of my goals are to do big performances and big tours but also a lot of recorded music online for people to listen to."
While Michael eventually wants to move back to Ontario, he realized he needed a new environment to be able to build something new and focus on music. Staying in Germany, while still learning to speak German, gave him that push outside of his comfort zone. Similar to how Michael embraced his nerves in the organizational leadership class all those years ago at Sprott, he is still learning and growing from putting himself in environments that challenge him.
"I think international experience is valuable for personal development," shared Michael. "Learning a different language, being in a new place, it will get you out of your comfort zone and that's personal development right there."
Monday, April 6, 2020 in Alumni, Meet our Alumni
Share: Twitter, Facebook