With organizations facing unprecedented challenges this year due to the COVID-19 pandemic, many have had to find new avenues to make ends meet. And, for Warm Heart Worldwide's Fashion Accessories Microenterprise Program one of those pivots – with some support from Carleton University's Sprott School of Business – has been to face masks.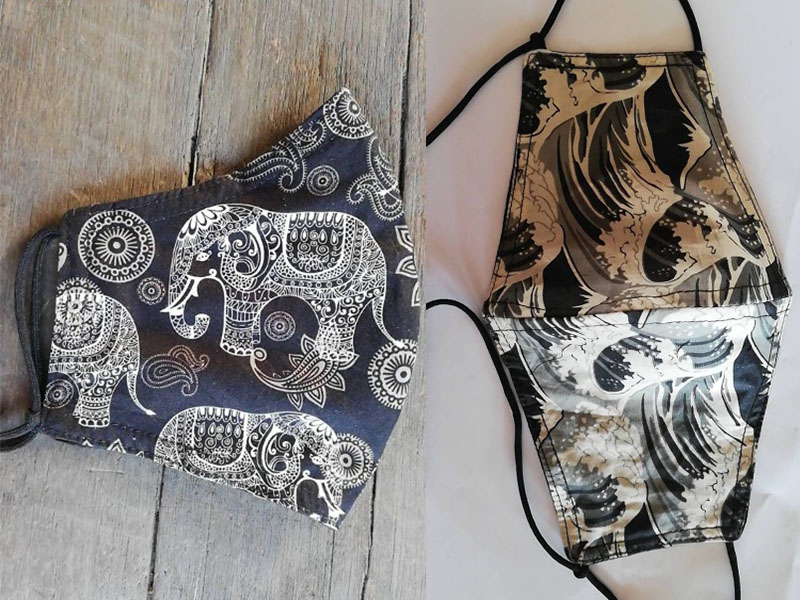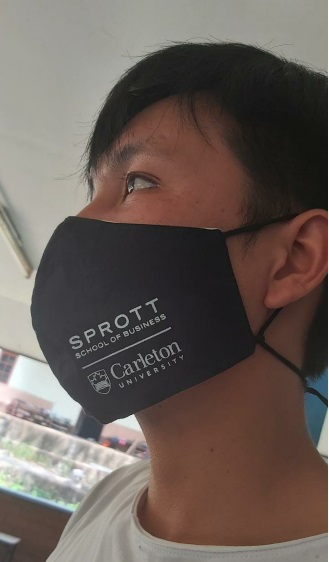 A partnership between the US-based non-profit, and the Warm Heart Foundation, in rural northern Thailand – Warm Heart focuses on education, elder care, and promoting sustainable livelihoods. And their fashion accessories microenterprise helps local women – sewers, weavers, jewelry makers – earn critical family income while allowing them to work from home, and juggle other responsibilities.
When Sprott needed 250 personalized masks, they turned to Warm Heart where Dana Brown, dean of Sprott, also serves as president of the board of directors.
"At Sprott, we are aiming to live the principles that we have adopted in our strategic plan," Dana said. "This includes a commitment to responsible leadership and sustainability."
"One part of that will involve looking at where and how we source our branded products. Undoubtedly, there would be easier ways to find masks with our logos on them, but how often do we know anything about the people who made the products that we buy and how often can we say that a little love went into their making? Knowing the journey of our masks makes them more valuable in many ways."
Warm Heart's fashion accessories business has been struggling all year. COVID-19 ground tourism in Thailand to a halt – as across the rest of the world – resulting in empty stores in Chiang Mai where most of their retail accounts are located. Simultaneously, with no volunteers able to come to Warm Heart private sales also suffered, and online ones struggled due to the Thai postal service shutting down deliveries for months.
This potential collaboration with Sprott provided a new path to help overcome their business struggles, but not without its challenges.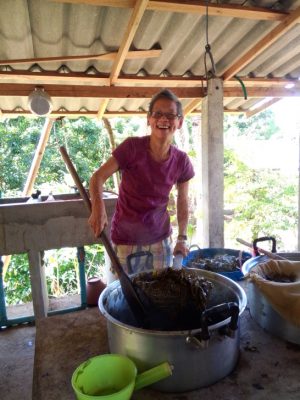 "When Sprott School made their order for the face masks, my first consideration was whether we could successfully handle the order working remotely and from all over the planet," said Josephine Bow, manager of the microenterprise program. "I'm in Spain, Warm Heart's co-founder Evelind is stuck in the US, unable to return to Thailand, and Tangmo – a former volunteer who is Thai and that I've trained – is in Geneva. So Warm Heart employees Mali and Soda would have to do the running around locally, but neither had any experience in production management for sewn products."
Tangmo's participation with real fashion and production experience was crucial, Josephine explained. She came to Warm Heart two winters ago and was mentored by Josephine for her promotional gift items business. Since then, she has continued to give P'Pan – their seamstress – orders and supervises the work remotely.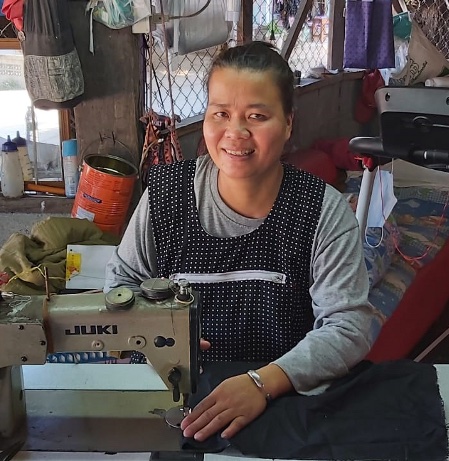 The three of them conferred and decided they could take on and complete the order. They researched the best style, sourced materials online from suppliers, and worked on costing for the materials, sewing, logo printing and the indirect costs of travel and salary for Mali and Soda.
"I handled all the business calculations and communications with Sprott, while Tangmo communicated with the suppliers and handled deliveries. Together we oversaw the sewing production and then I supervised Mali and Soda with their tasks – checking and getting the finished masks to the screen printer, overseeing logo printing, quality control, packing and final shipment," Josephine said.
"One by one, the pre-production hiccups got sorted out. I worried about country of origin, composition and care instruction labels which are required for textile products imported into North America. Turns out because Sprott is an educational institution and the face masks were for internal usage, no import labels were required at all. Another hiccup was having to order more fabric as I had underestimated the consumption. Luckily the re-orders came quickly, in one or two days. We were also concerned that the black outer shell fabric we had ordered was too lightweight – not being able to touch the material before we buy it is a definite handicap – but decided to go ahead with it since many wearers prefer the face mask to be as light as possible. Last but not least was the positioning of the school logo which was originally placed on both sides of the mask. This problem was solved by stacking the logo on one side which therefore allowed the screen printer to print cleanly on the finished mask."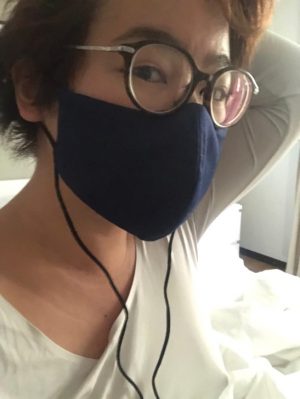 Josephine also said that COVID-19 resulted in two unexpected positives which certainly served as a ray of sunshine during their troubles.
"One, we have learned how to work completely remotely thereby vastly reducing the wasted time, money and energy we used to spend travelling to Chiang Mai – 160km round trip – looking for supplies which we often couldn't find. Secondly, in Evelind's absence, Warm Heart's staff has really stepped up to the plate and learned how to work more professionally. I am confident that we can successfully handle more face mask orders, as well as orders for other simple sewn products."
And, she added that they hope this is just the beginning of this new venture.
"There are manufacturers worldwide of every size producing face masks now and the market is extremely competitive. But we hope to find buyers like Sprott, from educational institutions or companies, who care about social enterprise, who don't have to sell on and make their own profit and who will allow us to make a reasonable mark-up on the order for our efforts. We also hope that each person who ends up with one of our face masks likes using them and that they help to keep the wearer safe in these difficult times."