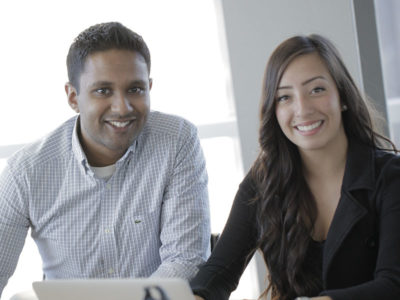 The Sprott School of Business at Carleton University is pleased to announce that Welch LLP has committed funding for five years to establish a bursary for undergraduate accounting students in financial need. The bursary recognizes recently retired Welch LLP Partner, Bill Irwin, who was dedicated to mentoring accounting students at the firm.
"The Partners at Welch are delighted to honour our retired Partner, Bill Irwin, with the establishment of this new bursary," said Michael Burch, Managing Partner at Welch LLP. "Bill was, and continues to be, a great mentor to our new CPA Students and to our newly graduating CPAs. Bill displays true patience and understanding when he helps our young staff get comfortable in their new surroundings. He has been a key component of many wonderful careers that started with his support."
The Welch LLP Bill Irwin Bursary, valued at $2,000, will be awarded annually to Sprott School of Business students in demonstrated financial need who are entering third or fourth year of the Bachelor of Commerce program with a concentration in Accounting.
"We are grateful to Welch LLP for their generosity in establishing this bursary," said Linda Schweitzer, Interim Dean of the Sprott School of Business. "The Welch LLP Bill Irwin Bursary will help support Sprott students in need as they work towards launching a successful career in professional accounting."