Faculty at the Sprott School of Business are active researchers who explore complex management issues through applied, interdisciplinary research. This year, three Sprott professors have been recognized by Carleton University for their outstanding contributions to research and teaching.
Angela M. Dionisi, Assistant Professor, Management
2019 Research Achievement Award
Angela Dionisi's research, focusing on Examining the Intersection of Workplace Sexual Harassment and Parenting, will investigate what lessons parents are teaching their children about sexual harassment, and by extension, the potential role parents play in mitigating the occurrence of sexual harassment in the workplace. Through her research, she aims to generate knowledge that can be used to foster healthier workplace environments.
This award is administered by the Office of the Vice-President, Research and International, and selected by a committee of past recipients. It provides 10 faculty members across campus with funds in support of a research project. View all 10 recipients of Carleton's 2019 Research Achievement Awards.
Merridee Bujaki, Professor, Accounting
2019 Sprott Faculty Research Award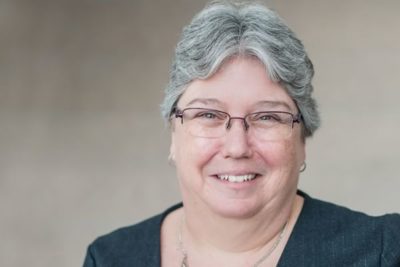 Merridee Bujaki's research project, The Redpath Papers, falls within her ongoing program of research on the accounting history of the construction and operation of the Rideau Canal. Her project proposes transcribing and analyzing the accounting records and other communications related to the Rideau Canal in the Redpath Papers, focusing on John Redpath's involvement. He was a key contractor involved in the construction of the Rideau Canal from 1826-1832, and there had been no research analyzing these records from an accounting perspective to date. Her research will lead to insights into private entity accounting practices in 19th century Canada, as well as insights into how these practices may have been implicated in controlling and monitoring Redpath's business activities and his employees.
The Faculty Research Award is administered jointly by the Sprott School of Business and the Office of the Vice-President, Research and International, recognizing a Sprott faculty member for research excellence.
Robert Helal, Adjunct Research Professor
2019 Contract Instructor Teaching Award
Robert Helal teaches Marketing and Strategic Management at both undergraduate and graduate levels. His background includes over 20 years of industry experience in new product management, research in collaborative innovation, and the use of experiential learning methods to help students strengthen their theory-based critical-thinking skills. He brings to his students a passion to illuminate management theory in the context of business practice.
This award is administered by the Office of the Provost and Vice President, Academic, recognizing teaching excellence by Contract Instructors. Candidates are rated according to student and peer reviews, their teaching philosophy and evidence of teaching innovation. View all 20 recipients of the 2019 Teaching Achievements Awards.
Friday, February 22, 2019 in Faculty, News, Research
Share: Twitter, Facebook