When Brad Casselman, BCom/05, began his co-op term as an accounting student at Carleton University's Sprott School of Business, he could not predict the incredible international journey that lay ahead. After completing his co-op placement with Collins Barrow (now Baker Tilly) in his fourth year of university and going on to eventually lead their recruitment efforts after graduation, Brad jumped on a secondment opportunity with the firm to work in Cape Town, South Africa, after securing his Chartered Accountant (CA) designation that forever changed his career path.
Following this impactful six months in Cape Town, Brad returned to Ottawa with a clear ambition to merge his passion for sport with his professional training. Some weeks later Brad applied to an opportunity to join Adidas based in Boston and has been all over the world in the 11 years since then.
"Everything subsequently has somehow related to my experience in Cape Town, in terms of how I see things, how I ended up at Adidas, how my wife and I came together. It's a direct linear path from my co-op experience at Carleton to where I am today," reflected Brad.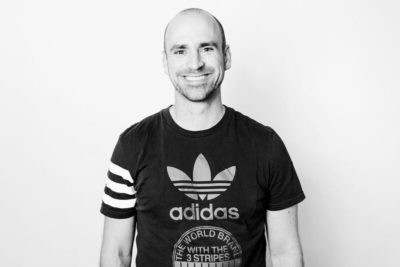 Now working as VP Finance – Commercial and European Clusters at Adidas HQ in Herzogenaurach, Germany, Brad is the European finance lead for the sportswear giant's retail business, e-commerce business, and wholesale and franchise strategy, while also directly overseeing the day-to-day finance operations of roughly 30 countries across Europe. Starting out in external audit and pursuing his CA (now CPA) designation, Brad says that his experience in Cape Town shaped the future of his career and ultimately was the launchpad for his international leadership journey.
"When I first moved to Cape Town, I didn't know anyone else that lived there, I didn't know anyone in the  office, nor did I know anyone that had ever spent any time of relevance in South Africa," said Brad. "Once I got down there, I realized it was a naive accident that I got exposed first hand to the complex history of South Africa. I learnt and read more and more about Nelson Mandela, and was really influenced by his story and leadership. That was that first taste of what an international lens can bring and from where it's snowballed."
"I've touched down in about 25 different countries with Adidas. I've lived in Boston, Argentina, India, and now Germany. In total, I've probably been in 45 or 50 countries, lived on five continents, became a dad to an Argentine, it's been a fun ride!"
When Brad looks back on his time at the Sprott School of Business, he recalls the strong community and balanced lifestyle that Carleton University offered.
"The power of community was only reinforced during my university years," said Brad. "Having a balanced lifestyle isn't just nice to have, it's a must have, and I definitely enjoyed myself during my years at Carleton. There are relationships I built that are still valuable to me today that were rooted in my experience there. I'm now a people manager, and if I look at the foundational people and leadership building blocks that have led to my current position, I attribute my current scope of responsibilities, successes and failures to my CA (CPA) journey that started as an accounting major at Carleton."
For students or recent graduates interested in opportunities abroad, Brad believes it's an experience they should seize if the opportunity arises.
"Get on a plane, and ask questions later," said Brad. "Working abroad can really be life changing. The diversity of thought that you can get in a meeting room abroad is something that you can't get sitting in a meeting room at home. If you're with people with different cultural and educational backgrounds, you're going to get a different decision-making process and that applies in both a professional and non-professional context. Seeing the world through a different lens invites you wanting to see more of it through even more lenses. The more international experience you gain, the more you realize it's not just about having fun. It can really shape you as an individual and help you see the world in a more progressive way."
Monday, October 28, 2019 in Alumni, Meet our Alumni
Share: Twitter, Facebook