The Nicol Building has reached a new construction milestone. This week, two mega beams were installed that mark the "topping" of the Nicol Building. This is the first time a building on campus has used the mega beams.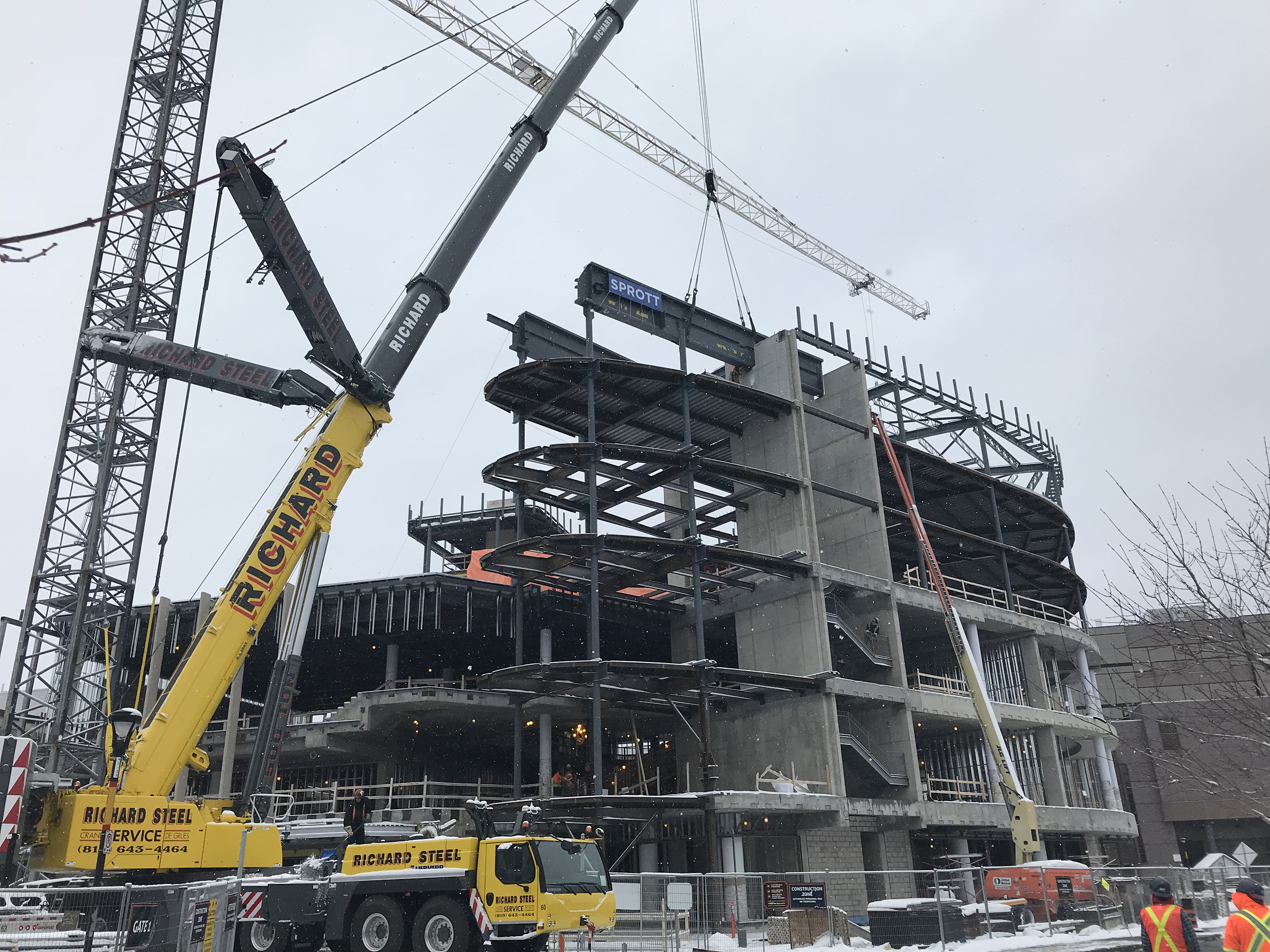 The beams take advantage of sheer walls to cantilever the south east corner (or nose) of the building to provide a column free covered area at the exterior grade level. Levels 3 to 7 at the south east nose will be suspended from the beams above. The larger of the two beams is 19 metres long by 2 metres deep, and weighs 35 metric tons.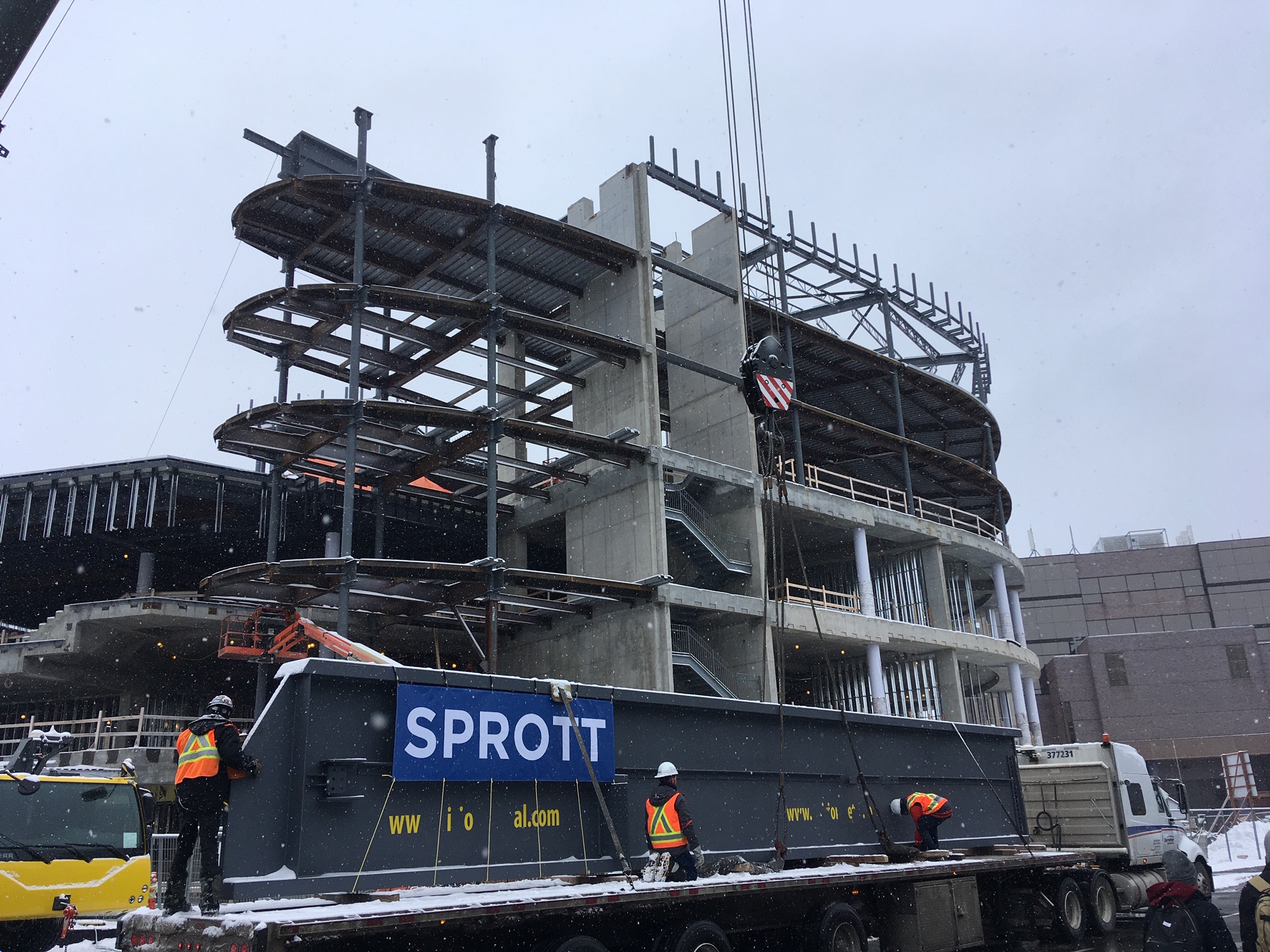 Located in the heart of Carleton's campus, the Nicol Building will serve as the front door to the university and a place where students, faculty, staff, alumni and the community can engage, share ideas and find creative solutions to the challenges facing business and society. Designed by Hariri Pontarini Architects, the spaces and flow of the 115,000-square-foot facility will deliver an inspiring and collaborative learning environment in which business students can pursue their dreams.
Friday, November 15, 2019 in Connected, Creative, General, News, Nicol Building
Share: Twitter, Facebook