Having a business degree can be beneficial for those wanting to pursue a career in the corporate world, but it is by no means the only option. For Fawn Fritzen, BCom/01, a business degree has given her the knowledge to further her career as a musician.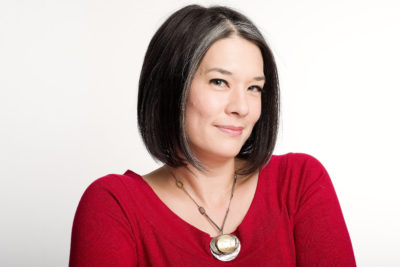 "After graduating from high school, I was accepted into the Page Programme at the House of Commons in Ottawa, so I started looking into Sprott's business program. I had always loved music and arts, but I didn't know what I could do with a music degree, other than teach, which didn't appeal to me at the time. Growing up, my dad was an entrepreneur, and I thought that business would be an interesting and practical choice of study because I could apply it to anything."
Following her graduation from Carleton with a Bachelor of Commerce, Fawn's first job was working with Nortel for the summer. Her boyfriend at the time relocated to a small, 600-person community in the Northwest Territories, and she later followed him there. Fawn worked many different jobs, in Fort Liard, gaining a lot of varied experience, from teaching to building databases, as well as marketing and project management.
With a double concentration in Marketing and Information Systems, Fawn has discovered that her business degree has played a part in her success as a musician.
"Having that practical business background and way of thinking has been really beneficial to me throughout my musical career. I certainly use the marketing aspects of my degree often. I frequently need to ask myself questions such as: What's my plan for promoting this product? What are the channels of distribution? What will my pricing look like? I didn't have to learn as I was going in terms of being a business person who is also a musician, because I had already gained that experience through my university degree."
In 2011, she began her career as a musician and put out her first album in 2013, and a second one in 2016. Today, Fawn is pursuing her musical career as a singer and songwriter, while also working as a Workshop Facilitator and Marketing Specialist at the LDAY Centre for Learning in Whitehorse, Yukon. She will be recording her first live album in March 2019.
"I've committed to writing all new material for my upcoming show that will be recorded for this live album. I've written original music before, but I've never tried writing a whole show. It's daunting and terrifying, but it's awesome. It has been such a growing experience, especially tackling subjects that are important to me, such as failure and feminism."
In her day job at the LDAY Centre for Learning she is involved with professional development, which includes visiting workplaces to teach employees how to communicate better with each other, to solve problems effectively, and to use time efficiently.
"I used to believe I wasn't allowed to fail, because it would reflect badly on me as a person. You never know what life is going to throw at you, and what excites me the most now is this idea of being able to try and fail, then learn and try again. That's been at the core of the learning and teaching I've been doing at LDAY. Be curious, and don't be afraid to truly suck for a while. Try things that are hard for you and don't come naturally. If you are determined, find mentors, and keep practicing, you will get better. And that will open up doors that you never knew existed."
Stay in touch with Fawn on Instagram, Twitter or website.
Monday, March 18, 2019 in Alumni, Meet our Alumni
Share: Twitter, Facebook