Nature Nocturne, the popular after-hours event at the Canadian Museum of Nature in Ottawa, was conceptualized and brought to life by Danish Meman, MBA/13, when he was completing his MBA internship at the museum.
When Danish visited the Museum of Nature in 2012, he wondered why the beautiful building was so empty compared to the museums in London, England. Danish had completed an undergraduate degree in business and a masters in marketing in England before moving to Canada to attend Carleton. He had seen some of the innovative events that U.K. museums were running to attract the public, like being able to sleepover at the Natural History Museum in London.
Danish wrote a letter to the Canadian Museum of Nature with some of his ideas, not fully expecting a reply. From that letter, he was put in touch with their education department head for a meeting.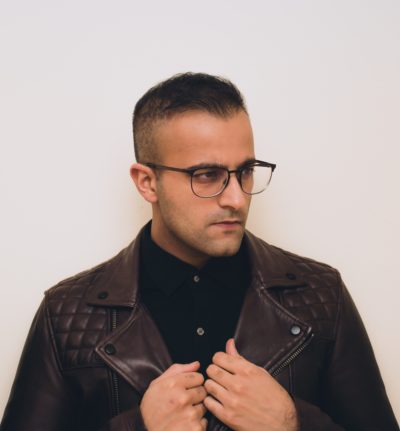 "I was candid, I said, 'you have a great building, I really like the space and I think you could do way more than what you're doing with it. There's nothing drawing me into this museum other than I hadn't seen this museum. But how do you get people to continuously come?' So I proposed to her, this is what I want to do—I want to start a party," said Danish.
This led to a three-month internship, something that the Museum of Nature's education department does not regularly offer. During this time, Danish helped to conceptualize and pitch the idea to the board, conduct research, generate ideas and put together what would become, as he named it, Nature Nocturne.
Held on the last Friday of each month, Nature Nocturne transforms the museum into a nightclub, allowing guests to explore the museum while enjoying great music and mingling. Each event has a theme and guests are encouraged to the dress the part. Six years later it's still going strong and regularly selling out.
In Carleton University's Sprott School of Business MBA program, students with less than two years of professional work experience are required to complete an internship. Danish said that the experience opened doors for him.
"Often you finish the degree but you don't have experience. Then you want experience but no one is giving you experience. It's a frustrating paradox. So you can struggle a little bit that way," Danish said. "The fact that I was able to [get that experience] straight away in Canada—because a lot of the times the work you do in London doesn't translate to Canada—a lot of that was taken away just by being able to do that internship experience."
After graduating from Carleton, Danish worked at Demand Spring as a Marketing Technology Consultant for four years. During this time he has also continued helping the Museum of Nature as a consultant with keeping Nature Nocturne fresh.
Danish recently transitioned to a job at FarmLead, a grain marketplace startup in Ottawa, as the Marketing Technology Manager.
"Being a startup, almost anything goes because you're always questioning, how do we do this better? Because maybe what we did six months ago doesn't work anymore, and we're seeing that a lot," Danish explained about working at a startup.
Part of what he enjoys about his job at FarmLead is the workplace culture and the people he works with. He believes that "you can work anywhere you want, you can get as much money as you want, but if the people you work with are awful then you're not going to want to stay there."
He's also a big believer in having a rich life outside of work. For example, his personal hobby of photography has translated into a professional skill that he uses in his job as part of the company's social media efforts.
"When young and trying to establish yourself, we're fixated on bolstering our professional aptitudes. But there's this whole other side of our personalities we ignore: we don't invest in ourselves as individuals." Danish explained. "When you do, you suddenly become a more interesting person, and in a crowded world you stand-out when you have unique experiences and perspectives to share."
As many Sprott alumni have advised, networking is important. Danish advises that the best way to feel comfortable networking is building the networks you feel comfortable in. If you feel comfortable networking at your soccer league instead of in a suit at a reception, then do it! But before you do that, make sure you take the time to get acquainted with yourself. It's the most difficult thing in life, but ultimately it will help you build a life you're proud to live.
Friday, January 25, 2019 in Alumni, Meet our Alumni
Share: Twitter, Facebook