Cedric Moore, BCom/14, remembers his interest in management stemming from being the manager of a children's day camp while in high school.  He oversaw between 20 and 40 employees, depending on the year, and really enjoyed the responsibility that came with the position. When he began his Bachelor of Commerce degree at Carleton, he chose to study with a concentration in Management to further his career in leadership.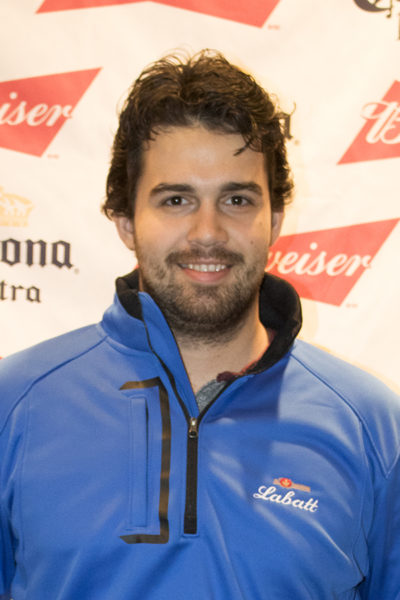 "I chose to study at Carleton because it is very warm and welcoming with a beautiful campus," shared Cedric. "Every time I spoke to staff members or students who were attending Carleton, it sounded like a great place to study. The business program was well structured and made me really confident that I would get a superior education at Sprott. I'm really thankful for all of my experiences."
In his time at Sprott, Cedric was heavily involved with student organizations and extracurricular activities. He was a member of Sprott's team at JDC Central, an interuniversity, business school competition involving students from all over Canada who compete in debate, athletics, academics cases, social and charity events. Cedric also participated in 5 Days for the Homeless, a charitable campaign run by the Sprott Student Business' Society to raise awareness and funds for homeless and at-risk youth.
"I joined JDCC in my first year after learning about the competition through Sprott's Orientation Week, Sprosh," said Cedric. "I was on the sports team, and over the years I met many people and built lasting connections with students from all over Canada. I was selected as a Captain in my fourth year, which was really exciting. I was also in charge of organizing 5 Days for the Homeless in its first two years of operation at Carleton, and I slept outside for three consecutive years. It was a very eye-opening experience, and was a great cause to be a part of."
Shortly after graduation, Cedric began working for Labatt Breweries as a Sales Representative. After a few years of working, he won the Sales Representative of the Year award for the province of Quebec. He now works in the logistics department managing a team of 40 employees, and deliveries for over 3,000 clients and over 5 million cases of beer a year on the south shore of Montreal.
"Life after graduation is very exciting, but also challenging. There's no need to worry about landing your dream job as soon as you graduate. The key is to always be prepared for the next challenge and to stay positive. If you face everything that is thrown your way head on, it will make you a better person in the end and you will have a well-rounded background full of many different experiences. Much of what I learned in time at Sprott has helped get me to where I am today, and I would encourage any other students to get involved in extracurricular activities and take on new challenges whenever the opportunity is presented."
Monday, April 1, 2019 in Alumni, Meet our Alumni
Share: Twitter, Facebook