Carleton University President Benoit-Antoine Bacon and Interim Provost Jerry Tomberlin are pleased to announce the appointment of Dana Brown as Dean of the Sprott School of Business for a five-year term starting July 1, 2019.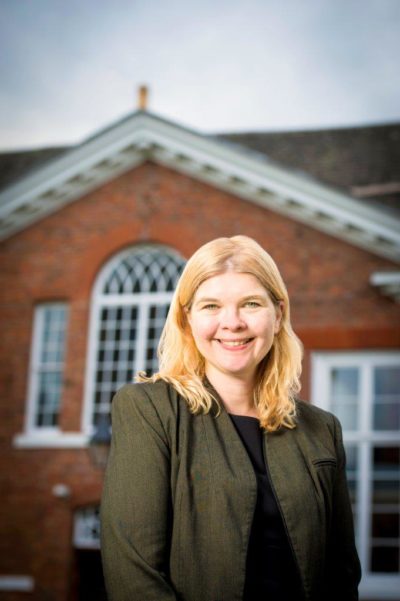 Brown is currently the Pro Vice-Chancellor (Enterprise) / Dean at De Montfort University's Leicester Castle Business School. She was previously Director of the MBA at the University of Oxford's Saïd Business School.
"On behalf of Carleton University, I look forward to welcoming Dana to the Carleton community," said Interim Provost and Vice-President (Academic) Jerry Tomberlin. "She is a well-respected administrator with years of business leadership experience. Her strategic vision for the future of the Sprott School of Business make her a fantastic choice for Sprott."
Before accepting an appointment as University Lecturer at the University of Oxford in 2005, Brown served as one of the first employees at Amazon.com and as Director of the Trenton Academic Centre at Rutgers University. In 2010, she joined EMLYON Business School as a Professor of Strategic Management and Academic Director of the Doctorate in Business Administration (France/China).
Brown obtained a BA in Political Science and Slavic Languages at Rutgers University in 1994, an MPhil in Russian and East European Studies at the University of Oxford in 1996 and a PhD in Political Science at the Massachusetts Institute of Technology (MIT) in 2005.
"I am delighted to be joining the Sprott School of Business at Carleton University, and I look forward to working with colleagues to take the School into its next phase of success," said Brown. "The amount of talent and level of ambition at Carleton presents an exciting opportunity to further develop an innovative approach to business education and to grow Sprott's impact locally and globally."
"I would like to take this opportunity to thank Linda Schweitzer for serving as Interim Dean of the Sprott School of Business since 2017," said Tomberlin. "Her unwavering leadership and strong commitment to Carleton University has truly been outstanding."
"I also thank the members of the Sprott Decanal Advisory Search Committee for their diligent work in completing a successful search process. On behalf of the committee, I thank all who submitted comments and feedback throughout the process."
Friday, February 8, 2019 in General, News
Share: Twitter, Facebook