Three Sprott professors have been recognized for outstanding teaching by Carleton University's Office of the Provost and Vice-President (Academic).
Leighann Neilson, Associate Professor in Marketing
2018 Carleton University Teaching Achievement Award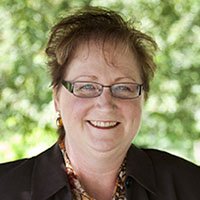 Video has become an essential tool for marketing and knowledge sharing. While many students are avid consumers of video, particularly through social media, few have created video content. In Leighann's course, Consumer Culture and Theory, students research a consumer behavior topic and present their results in both a traditional term paper format and as a research video. They also create a short trailer to tease the audience prior to showing their video. Leighann will use the funds from this award to buy new video equipment to support student research.
Shannon Butler, Instructor in Accounting
2018 Carleton University Professional Achievement Award
Shannon is a compassionate and caring instructor who strives to create an encouraging learning environment for her students that allows them to develop not only the technical skills in accounting, but also as individuals. Shannon enjoys incorporating technology into her teaching. Most recently, she has been using Carleton's new light board to create engaging videos that help students achieve success.
Laura Ierfino-Blachford, Contract Instructor in Strategy & Management
2018 Carleton University Contract Instructor Achievement Award
Laura teaches Strategic Management in Sprott's undergraduate and MBA program. In the MBA Corporate and Business Strategy capstone course, Laura incorporates project-based learning to give students a practical and real-world experience. In this course, students provide management consulting services to client firms – real organizations with real challenges and opportunities to address. Laura draws on her experience in management consulting and her research to guide students working with different firms in various industries.
Award recipients are selected by a committee chaired by the Provost and Vice President (Academic). Candidates are rated according to student and peer reviews, their teaching philosophy and evidence of teaching innovation. View all 2018 Carleton teaching award recipients.
Wednesday, April 11, 2018 in Faculty, News
Share: Twitter, Facebook