Professors Uma Kumar and Vinod Kumar, with Dong-Young Kim (PhD/10) of the University of North Florida, received the Jack Meredith Award in recognition of significant research impact at the Academy of Management Annual Conference on August 6, 2017.
The award honours authors of an article published in the Journal of Operations Management that has made significant impact on the research community during the last five years. Their winning article, "Relationship between Quality Management Practices and Innovation," has been cited over 300 times to date.
The Journal of Operations Management is recognized as the premiere journal in the Operations/Supply Chain Management field and is among the Financial Times Top 50 Journals.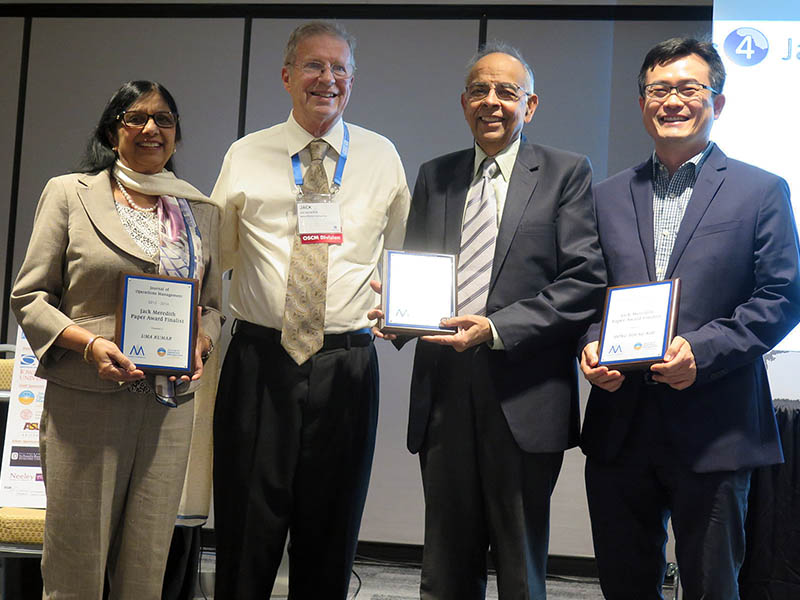 Thursday, August 24, 2017 in News, Research
Share: Twitter, Facebook