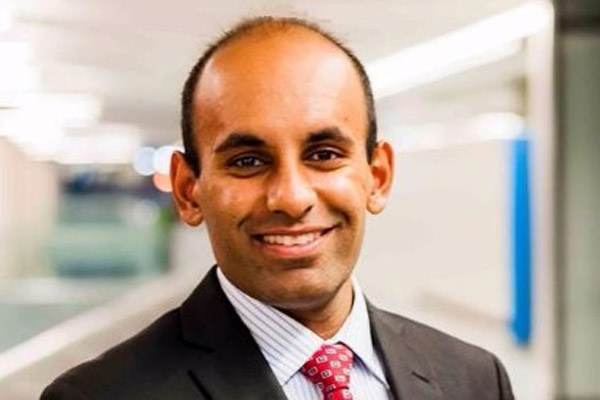 Neal Sengupta graduated from Sprott's Master of Accounting Program in 2017. He chose Carleton to pursue his CPA designation after completing his undergraduate degree at Goodman School of Business at Brock University. While studying at Sprott, Neal served as the president of the MAcc society, where he was able to coordinate and organize social events outside the classroom. Since graduation, Neal has returned to Toronto to take on a new role with PricewaterhouseCoopers (PwC) in Assurance within the Real Estate Industry. 
Why did you choose Sprott?
There are two paths for future CPAs after you complete your undergraduate accounting degree: doing modules independently with CPA Canada or enrolling in an accredited Master of Accounting program. Since I did not want to worry about completing the post-graduate CPA requirements while working full-time, I knew that pursuing a MAcc was the way to go for me. Sprott attracted me because of its well-known and respected MAcc program. Also, as an AACSB-accredited school, I knew Sprott would provide me with a quality learning experience.
As a Torontonian, I thought it would be great to temporarily move to another major Canadian metropolitan area for two summers. The fact that my second summer in the MAcc coincided with the Canada 150 celebrations was icing on the cake!
What path did you follow after Sprott? (even if unrelated to your degree)
Immediately after completing the MAcc program, I wrote the Common Final Exam (CFE) – the last set of exams in the CPA certification process. Shortly thereafter, I began a role with PricewaterhouseCoopers (PwC) Toronto in Assurance. My clients are within the Real Estate industry.
A standout memory or game-changing experience from your time at Sprott?
As the President of the Sprott MAcc Society, I wanted to enhance the non-academic experience of MAcc students by holding fun events. Although the Sprott MAcc Society brainstormed, planned and held several successful new events, the standout was our Summer-End Formal held at the Lago Bar and Grill (on Dow's Lake). I was incredibly proud of my team because we planned every element of the evening (from the catering to the decorations to the awards show to the MAcc Society-branded cupcakes) from scratch.
Academically, the most memorable experience was when my four teammates and I presented the solution for our CPA Capstone 1 strategy case to a panel of local CPAs. It was a great feeling to solve such a dynamic case, write a strong report, and put together a professional board presentation.
Biggest take away from Sprott?
Confidence. From growing the Sprott MAcc Society to new heights as well as learning an immense amount of technical accounting knowledge, my time at Sprott has given me the self-assurance I need to succeed in my current role at PwC.
Advice you would give future Sprott students?
I would tell new Sprott Master of Accounting students to take their time in the MAcc seriously. You have a distinct end-goal in mind (passing the CFE), so take advantage of your classes and resources to work towards achieving this goal.
Also, I would encourage all MAcc students to learn how to effectively debrief cases as soon as you can. When studying for the CFE, debriefing is what adds the most value.
Other anecdotes or reflections to share.
First and foremost, huge "thanks" go out to Jacques Maurice (Master of Accounting Director) and Jessica Windle (Master of Accounting Administrator) for not only supporting, but also advocating all of the new initiatives that the Sprott MAcc Society hosted in the last year!
Huge "thanks" also go out to Julie Caldwell (Manager, Professional Graduate Programs) and Kaeleigh Hanlon (Master of Accounting Administrative Assistant) for assisting the Sprott MAcc Society tremendously!
Last but not least, I'd like to thank the executives on the Sprott MAcc Society (2016-2017) for making my experience as President so memorable!
Friday, November 10, 2017 in Alumni, Meet our Alumni
Share: Twitter, Facebook