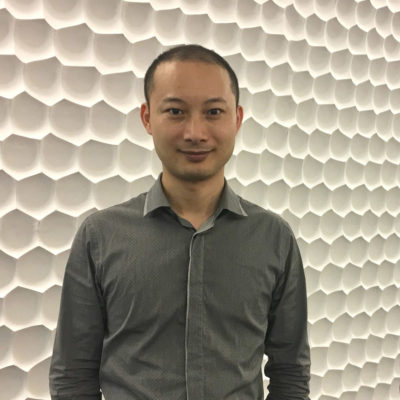 Jing (Abel) Qian graduated from the University of Hong Kong in 2011 with a Postgraduate Diploma in Organization and Human Resource Management with merit. He then obtained his MBA in 2016 from the Sprott School of Business in collaboration with the Glorious Sun School of Business and Management at Donghua University in Shanghai, China. In June 2017, Abel was inducted into Beta Gamma Sigma International Honor Society in recognition of business excellence. Currently, he works as a Human Resources Business Partner and Officer Administrator at Norwegian Cruise Lines.
Why did you choose Sprott?
My role in the company is Human Resources Manager. I decided to pursue an MBA degree to enhance my business acumen to become a competitive Human Resources Professional. I struggled between choosing to keep my job and quitting to study full-time. Sprott MBA Shanghai program finally was chosen as the best solution with the consideration of my 11 years working with Canadian companies.
What path did you follow after Sprott? (even if unrelated to your degree)
I made a career move while I still had seven courses to complete. During the interview process with my current employer, they were impressed that I invested myself in an MBA program for international business. They needed a capable Human Resources Professional who has business development strategy to work for their startup company in Shanghai. In my current role as Human Resources Business Partner, I am not only responsible for all aspect for Human Resources but also heavily involved in government relations. This gives me the opportunity to use my knowledge acquired through studying at Sprott.
Advice you would give future Sprott students?
The Shanghai MBA program is a 18-month journey, so you must plan for your work-life-study balance far ahead. Talk to your boss, plan your own business travel and plan your family matters. Secondly, fully utilize your resources to accomplish your studies. You have your peers, team, professors, textbooks or cuLearn. You can even use your company as a library and use your own company's cases for your papers. Lastly, trust your team members and actively communicate with them regarding the assignment. If you have this quality in your relationship, you can foster it so you can hold onto it in your career.
Other anecdotes or reflections to share.
A big thank you to professors and faculty from Sprott. Without them, my experience at Sprott would not be so fruitful and memorable!