Students taking Carleton's introductory entrepreneurship course are already running their own businesses with all profits supporting local charities.
Diane Isabelle, Assistant Professor of Global Entrepreneurship at the Sprott School of Business who teaches BUSI 2800: Entrepreneurship, piloted the use of an online experiential learning platform in her class this term. The Canadian-developed VentureChallenge platform enables student teams to create and run their own businesses over the course of 30 days. All profits made will be donated to a charity selected by the students.
"At Sprott, our philosophy for our entrepreneurship offerings is for our students to live entrepreneurship, not just learn about it," says Diane. "The project is a low risk, hands-on learning experience that provides concrete knowledge and skills in venture creation."
Marwan Douleh, a third year Bachelor of Commerce Marketing student who freelances in graphic design, enrolled in the course to gain more entrepreneurial experience and knowledge. He was excited by the opportunity to run his own business, but also felt a little uncertain.
"Throughout my three years of study at Carleton, we've learned that extensive time and research needs to be put into factors such as market analysis and exploring financial prospects," says Marwan. "This business was to operate and generate profits within the span of a semester! It seemed overwhelming but that's what motivated me to actually be passionate about it."
Marwan, together with two of his classmates, created Groceries2Go, a grocery shopping and delivery service for Carleton students.
In all, the class created 22 venture teams who ran a wide range of businesses. The businesses were active for the month of November and together served nearly 700 customers, raising $18,700 in revenues with $4,700 in profits going to local charities.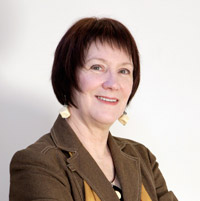 "The results surpassed all expectations," says Diane. "I've been more than impressed with the creativity and dedication of the students to this exercise. They experienced every aspect of conceiving and running a small business. They also developed an awareness of social entrepreneurship."
"I can honestly say that out of all my experiences at Carleton, this was the most fruitful," says Marwan. "The venture challenge gave me insights and real-life lessons to learn from and keep in mind for future business investments or opportunities. More than anything however, I loved how this experience made me less fearful of starting my own business.
"With fantastic and immense support from our professor Diane Isabelle, we received guidance and advice that we could ultimately reflect on and obtain results from as our business grew to generate both the highest revenue stream and customer base. It was also great to learn my way around advertising options for e-commerce based business, such as AdWords and Facebook ads, in real time."
Developed by Royal Roads University in Victoria, British Columbia and in partnership with Shopify, the online VentureChallenge takes students through the entire entrepreneurial process, from the idea stage to launching and running the business, with the help of built-in learning resources and a gamified platform that includes a class leaderboard. Students learn about ideation, product development, marketing, sales, cash management, e-commerce and more. Unlike a simulation, students are running real businesses, selling real products and services to real customers through an online store.
Carleton University is the only university in Ontario to be using this experiential approach to entrepreneurship.
BUSI 2800: Entrepreneurship is open to Carleton students across all faculties who have second-year standing. It is a gateway to Sprott's Minor in Entrepreneurship. In the minor, each student works through the entrepreneurial process from ideation to implementation, gaining hands-on experience through coursework and experiential pratica.