The Sprott School of Business delivers Carleton University's Master of Business Administration (MBA) program in Bogotá Colombia, in collaboration with the Colegio de Estudios Superiores de Administración (CESA).
Carleton's MBA in Bogotá provides an opportunity for students living in Latin America to complete a Master's degree from an internationally recognized Canadian business school in an executive format, while maintaining their jobs and regular daily life with minimal disruption.
The MBA program in Bogotá is designed to provide advanced management knowledge and facilitate development of skills in all management disciplines including those required to analyze, think strategically, make sound business decisions and lead. The ideal candidate is an individual who plans to assume a leadership position with internationally competitive organizations.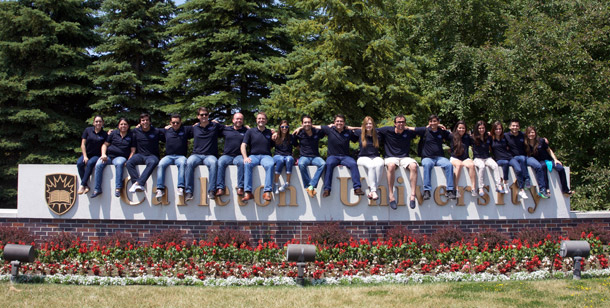 Our award-winning faculty delivers a challenging program that showcases the latest management tools and best practices, combined with real-world solutions. Courses are focused and practical, taught by instructors with extensive industry experience who apply case studies, hands-on exercises as well as business media and tools.
For information on Admissions, please visit the CESA School of Business website.
MBA Bogotá Program Schedule
Lock-step program whereby admitted students take courses in a specified sequence with their cohort.
Typically, MBA courses, over two intensive weekend sessions (Thursday evening, all day Friday, and all day Saturday).
Each cohort should be able to complete the program within 24 months. (Students who miss a course, or fail to achieve a B- or higher may be granted permission to take that course with the next cohort, but additional fees may be required.)