The past five months have flown by and have been a huge whirlwind. I am currently sitting on a flight back home to Toronto for the break, and have a lot of mixed emotions.
With the reversed semester in Chile, you start first with their winter semester and then have December, January and February off. You start their fall semester in March and the break is even longer. There are endless possibilities having three months off in between semesters. When applying for my VISA back in the spring, I applied for a student/work VISA which would give me the opportunity to gain work experience in Chile.
My ideal plan was to go home for Christmas and then return back to Chile for January and February to work for two months before starting school in March. I spent the whole month of November applying for jobs, sending out my resume and talking to locals to see if someone would hire me. I had a few interviews and a couple replies but my job search while in Chile was unsuccessful. While I spend the holidays in Canada, I will continue to search, hoping to find something.
Heading Home
As I boarded my bus from Viña del Mar to Santiago, one of my friends from Texas asked me to list three highs and one low of my semester. My three highs were the friendships I have made, my trip to Bolivia and the experience as a whole. My low of the semester were the utterly heartbreaking goodbyes.
When I first though about exchange, I never really thought much about the friends I would make. I knew I wanted to meet a bunch of people, but never really thought about the type of friendships I would have and make. Many would ask if I was nervous about meeting people before I left, but it never really crossed my mind as my mind mostly preoccupied by going into a foreign country with a foreign language.
These past five months I have made friendships to last a lifetime! It seem unreal that these friendships were made and how strong they are. I can now visit almost anyone anywhere in the world, knowing there is a couch waiting for me with open arms. I have made some of the best friendships in Chile and I am so grateful to have met such a strong group of people. I have learned about their culture and what they value the most. These friendships will for sure last a lifetime, and with only four students staying the whole year, I can only imagine the kind of friendships I will make next semester.
Since the last post, I have written that I went to Bolivia to el Salar de Uyuni. I went with a group of Europeans from Belgium and Germany back at the beginning of October. This is a trip that everyone must take if and when they come to South America. Driving in your 4×4 jeep across the salt flats is utterly breathtaking. Everything is quiet and so serene and the salt flats seem like they will never end. We took a four day tour starting in San Pedro de Atacama and went to geysers, stayed overnight in a salt hostel, put our imagination to the test at the impeccable salt flats, and teeter-tottered through an abandoned train. We drove through unmarked roads, where our driver would turn the wheel back and forth at the speed of lighting in order to keep the car from flipping as the terrain was very rocky. The sunsets were spectacular and what mother nature has done and maintained is amazing. The salt flats were probably the most beautiful piece of earth I have seen ever. The trip was such a high, with so many laughs and memories and the most beautiful photos to remember this special trip by.
Making such strong friendships made the goodbyes even harder. With many of my friends living in Europe, I do not know when I will be making a trip over next to see them. If I had the money, I would be over there in a blink of an eye, no doubt. The uncertainty of not knowing when you will see them again is very sad, as you go from seeing and hanging out with them everyday to not knowing when you will them next. My friend told me that I "love people too hard" which is why goodbyes are extremely emotional for me. The friendships I made are so precious and wondering what will happen in the future leaves me excited but also sad at the same time.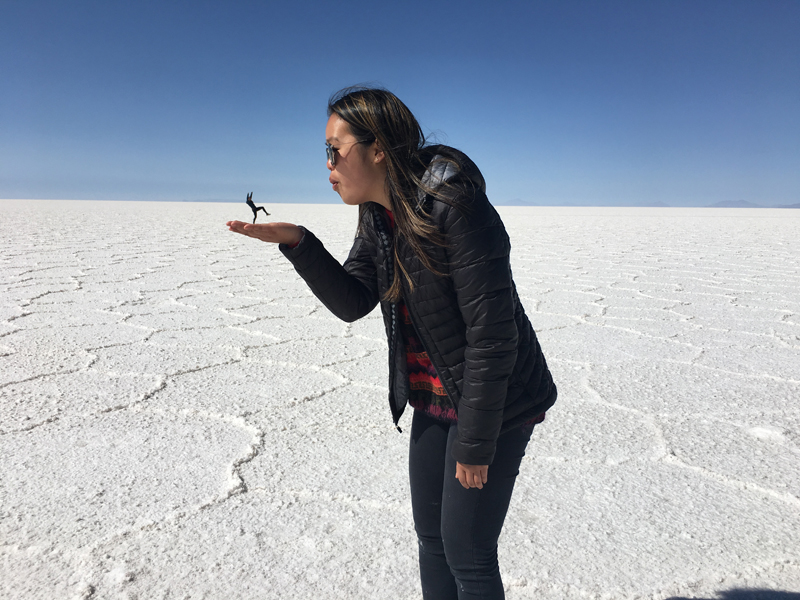 This first semester has me hungry for the next one. I cannot believe how fast it flew by, but I know the next three months will also fly by and then sooner than I know, my whole year abroad will be over and I will be back at Carleton for (hopefully) my final year.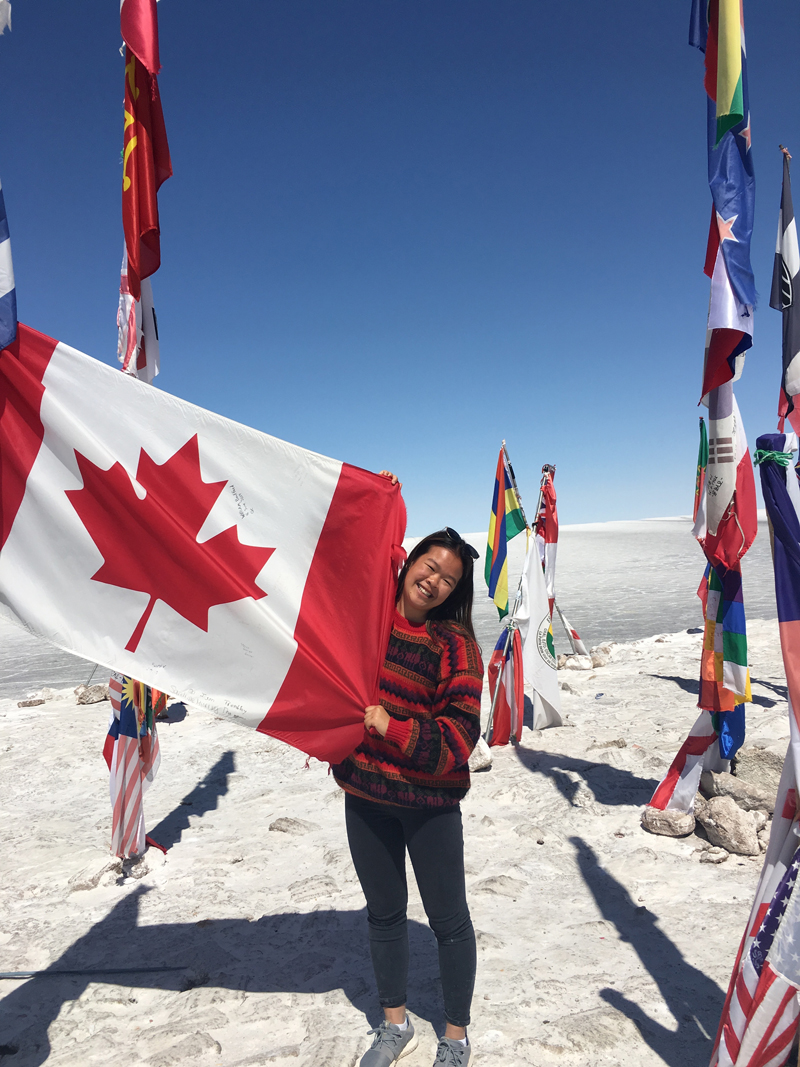 I have learned much about Chilean culture that I hope to bring back to Canada, but also learned about others. I now firmly believe that exchange should be mandatory as it brings international opportunities and experiences that everyone should experience. It is a time to step out of your comfort zone and discover unknown facts about yourself. I am extremely grateful for how this semester unfolded and cannot control my anticipation for March!
So farewell street dogs, piscolas, fresh food markets, sunsets and life by the ocean!
Hasta pronto!
Wednesday, January 24, 2018 in Alexandra in Chile, Chile, Students Abroad
Share: Twitter, Facebook