Alexandra is originally from Toronto, Ontario and is an avid Blue Jays fan. She loves dogs, food, skiing and singing loudly! She is looking forward to the new adventures the year will bring her, including meeting new people, improving her Spanish and of course, travelling.
Savannah chose to spend her year abroad in Chile to put her knowledge of the Spanish language to use and continue practising. She's looking forward to making friends from around the world and new memories while exploring Chile and South America.
Ali is a British-Lebanese-Canadian who loves sports, meeting new people and a good old "dad joke." He is excited to explore a new country, share his experiences with current and prospective BIB students and indulge in Belgium Waffles!
Alessandra is ready to make the move her small Ontario hometown to the big city in Spain. She can't leave without her journal, a good pair of running shoes and a good attitude!
Hannah is an avid hiker who spends her summers in her hometown, Calgary, exploring the Rocky Mountains. She's heading into her adventure with the goal of embracing spontaneity and the unknown.
Sérina is a Bachelor of Commerce student, concentrating in International Business. Some of interests include politics, travel, film and other arts. She is looking forward to travelling to Europe for the first time, learning about different cultures and having the opportunity to take photos of historic architecture.
Sasha is BIB student with a love for museums, mountain tops and making people smile. Originally from Moose Jaw, Saskatchewan, she has always been interested in European culture and thought Germany would be a perfect fit. She can't forget to pack her glasses, camera and an adventurous spirit.
Silken loves sports, the outdoors and gardening. As her family is French-Canadian, her goal is to become fluent in French, complete a multi-day hike in the Swiss Alps and make friends from cool places around the world! She can't wait to see how much exploring she can cram into 8 months.
Spencer is a Bachelor of Commerce student with a concentration in marketing. Her interests include listening to music by ex Disney Channel stars, embarrassing herself in public and celebrating Christmas year round. She is most looking forward to meeting new people, visiting surrounding countries and getting to live somewhere exciting.
Stephanie is a Bachelor of Commerce student. In her free time, she enjoys discovering new music, playing guitar, and trying new recipes.  She can't forget her camera, headphones and journal for her journey!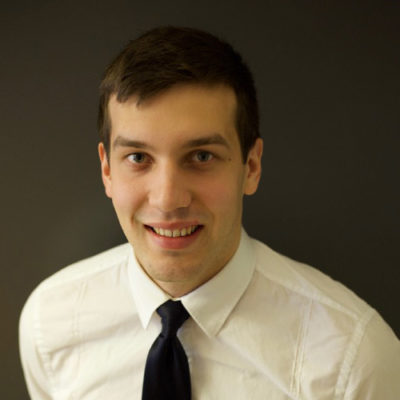 Nick is in his third year of Sprott Commerce student spending a semester abroad at University of Strathclyde in Glasgow, Scotland. His goals for his exchange is to hit the ground running and try and experience all that Europe has to offer. He'll be bringing his camera, Toronto Maple Leafs jersey and Canadian flag along with him to feel at home!
Friday, August 25, 2017 in Students, Students Abroad
Share: Twitter, Facebook